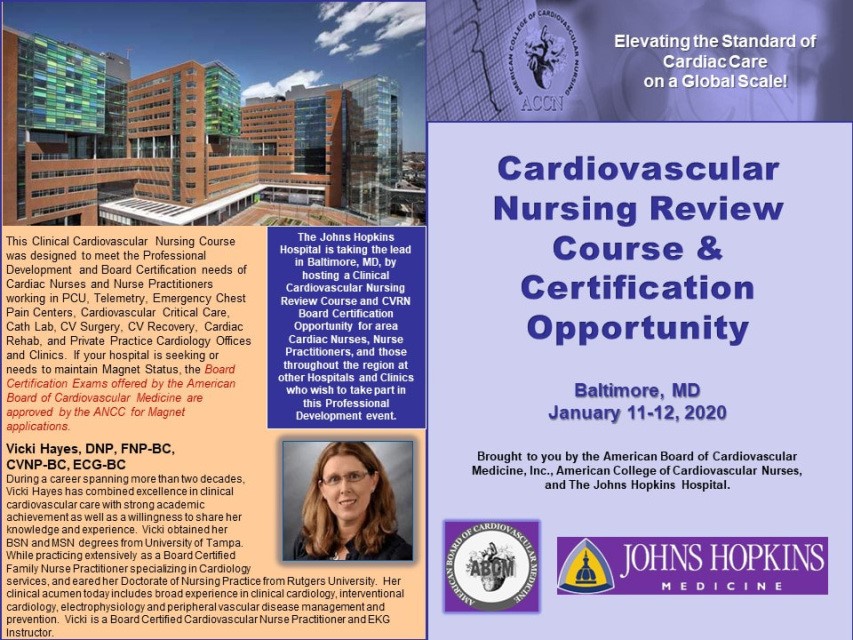 The new model for ANCC's Magnet Recognition Program will require more certification goals. This Level I CVRN Board Certification course is Magnet recognized. CVRN Board Certification qualifies RNs for ART II eligibility.
Saturday-Sunday, Jan. 11-12, 2020
Johns Hopkins Hospital Main Campus, Chevy Chase Conference Center, Zayed 2117
1800 Orleans St.
Baltimore, Maryland 21287
Materials are included. Those who take this course and test afterward have a very high pass rate (about 95%). There is also an option to test online. Re-testing is available for a proctor fee (about $50-$100).