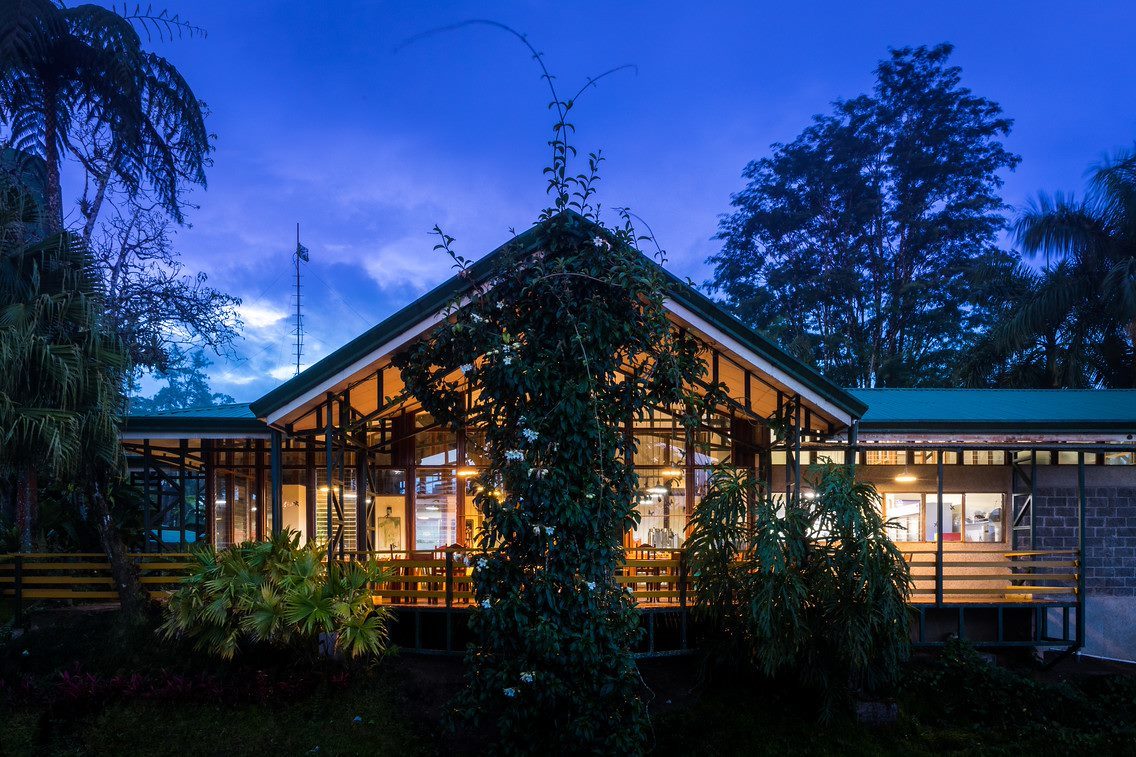 In fall 2020, the University of Maryland Baltimore (UMB) Graduate School will offer a Certificate in Global Health Innovation that will take place on the ground in Costa Rica over the course of a 10-week semester.
This innovative new degree program is the latest demonstration of the University's growing and multifaceted collaboration with a Central American country that is internationally renowned for its strong public health infrastructure, environmental protection initiatives, and biotechnology expertise.
The Certificate in Global Health Innovation evolved from a UMB interprofessional symposium on the Zika virus in 2017. The symposium, "Zika Global to Local: Addressing the Epidemic from an International and Interprofessional Lens," was hosted by the UMB Center for Global Engagement and the Francis King Carey School of Law's Law and Health Care Program. The lead speaker at the symposium was Dr. Roman Macaya Hayes, who was then serving as Costa Rica's Ambassador to the United States. Macaya Hayes was introduced to UMB faculty by Dr. Marco Chacon, founder of Paragon Bioservices in UMB's BioPark and now chair of the UMB Graduate School's Board of Visitors.
During the symposium, Macaya Hayes, a trained biochemist, described Costa Rica's rapid and effective response to the arrival of the Zika virus in 2016. The symposium also featured Carey Law faculty (Michael Greenberger and Leslie Meltzer Henry) and University of Maryland School of Medicine Faculty (Dr. Kathleen Neuzil and Dr. Jon Mark Hirshon). These panelists discussed the symptoms and treatment of the Zika virus, vaccine development, legal issues relating to epidemic control, and the impact of reproductive laws on women in Zika-affected countries.
Macaya Hayes' description of Costa Rica's response to the virus made a strong impact on Hirshon and Greenberger, director of the University of Maryland Center for Health and Homeland Security (CHHS), and led to the development of an interprofessional project in Costa Rica the following year, led by CHHS faculty members Mike Vesely and Trudy Henson and Dr. Carlos Faerron, executive director of the InterAmerican Center for Global Health (CISG). The project, called "A Comparative Analysis of Emerging Infectious Disease Outbreak Preparedness and Response in Costa Rica and the U.S.," took place in summer 2018 and comprised law faculty and students from pharmacy, nursing, public health, and medicine.
The goal of the Costa Rica project was to compare governmental and health care system responses to emerging infectious disease to discern best practices from a global perspective. During their time in Costa Rica, students were given a truly interprofessional view of Costa Rica's Zika response. Students met with officials from a variety of agencies involved in Costa Rica's response to the Zika virus, including an official from the National Commission for Emergencies, CCSS (Caja Costarricense de Seguro Social, which administers Costa Rica's health care), and INCIENSE (the National Laboratory). During this time, they learned not only about Costa Rica's health care system generally, but also about the mechanisms emergency management and health officials used to respond to Zika — from declaring a state of emergency to testing protocols for suspected Zika cases.
This project and the important notion that the field of global health should be a platform for bidirectional and reciprocal learning led to discussions between Dr. Flavius Lilly and Dr. Bonnie Bissonette in the Graduate School and CISG about expanding opportunities for UMB students in Costa Rica, leading to the Certificate in Global Health Innovation. This unique 12-credit graduate certificate offers students an opportunity to learn about global health and health care innovation in Costa Rica, especially in the areas of biotechnology and health care delivery. The program offers courses in Intercultural Communication and Conflict Resolution; Global Health and Social Innovation; Innovations for Universal Health Care; Urban Health and Social Innovation; and a final practicum, all of which are taught by bilingual Costa Rican faculty associated with CISG. The program concludes with a hands-on practicum that provides students the opportunity to integrate theory and practice to address real-world challenges faced by policymakers and communities looking to create lasting change in the global health area.
Virginia Rowthorn, assistant vice president for global engagement and senior lecturer in the Graduate School, will lead the program on the UMB side. She and the UMB Graduate School team are actively recruiting the first cohort of students. At the same time, the Graduate School is working on several ideas that will bring Costa Rican students to UMB to learn and share their experiences. The growing partnership between UMB and Costa Rica represents what global health partnerships should be — based on shared needs and concerns and facilitated by close relationships.
To learn more. visit the program page.