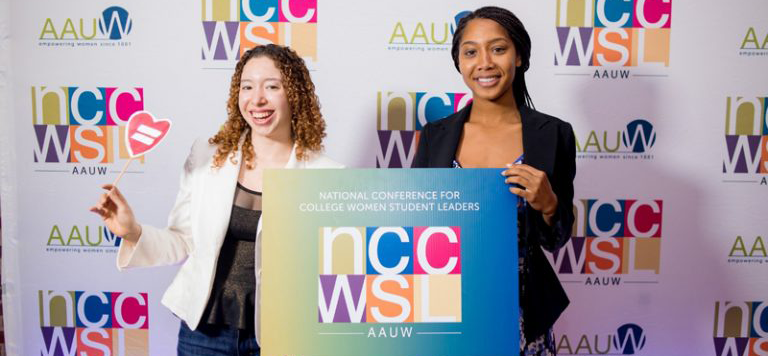 The National Conference for College Women Student Leaders (NCCWSL) will host its annual leadership conference at the University of Maryland, College Park on May 29-June 1, 2019, with a goal to provide a robust experience for the next generation of women leaders. This annual leadership conference has a rich 30-year history, attracting 800 women from across the globe.
Again this year, the UMBrella Group is proud to sponsor scholarships for two UMB students to attend the conference, where they can attend workshops, meet trailblazing women from around the world, and network with other university women. Scholarships cover conference registration fees, three nights of dormitory housing, and scheduled conference meals.
Click here to apply for a scholarship. Applications will be reviewed by members of the UMBrella Group.
The scholarship application deadline has been extended to April 12, 2019, at noon EDT.
For further information about the conference, please visit www.nccwsl.org.