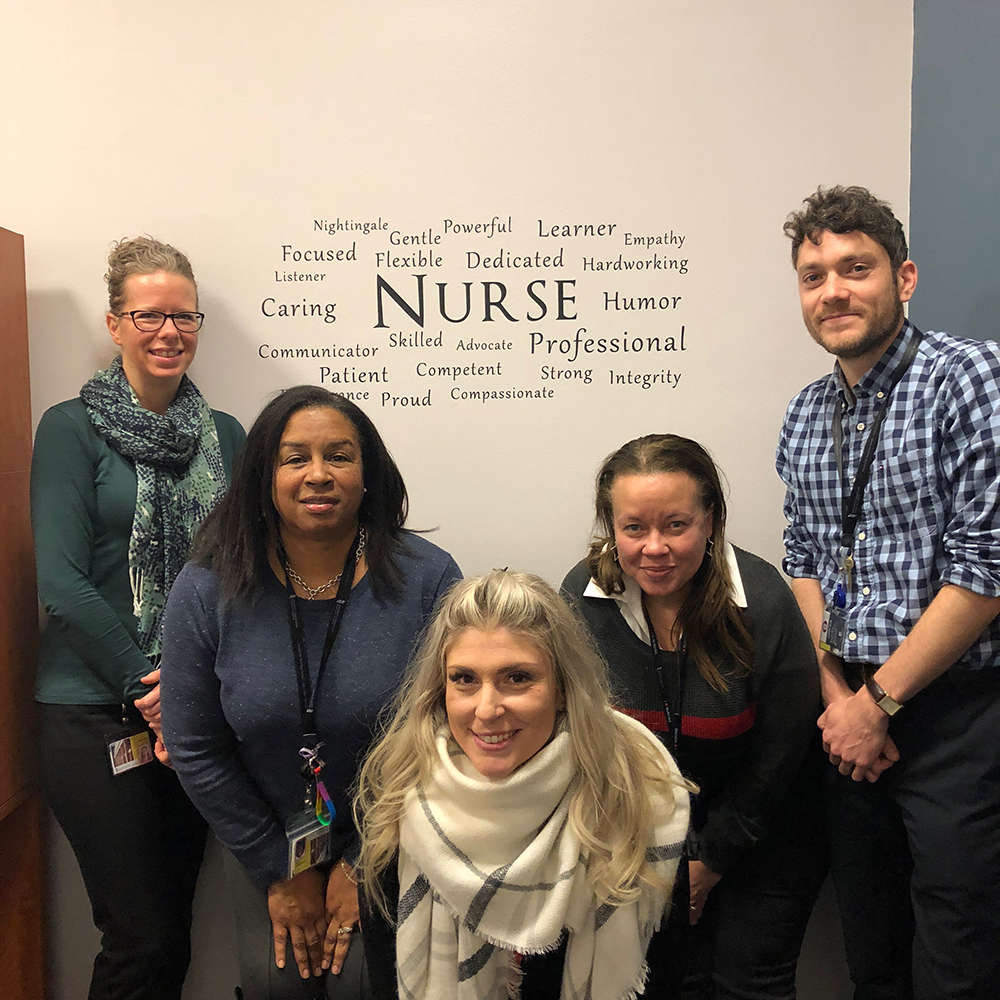 Deadline: Friday, March 8, noon
What does "nurse" mean to you? Submit a one-word answer by commenting on Instagram or Facebook, and you'll be entered in a raffle to win a #UMSON T-shirt.
Entries must be submitted by Friday, March 8 at noon, at which point we'll randomly select a winner. Multiple entries are allowed!
The decorative wall decal pictured can be found inside the office of Stella Moshonisotis, MS, assistant director, student services. She's pictured (center) with other members of the registration and clinical placements team. Stella plans to add some of the suggestions to the wall, located in Room 106B.