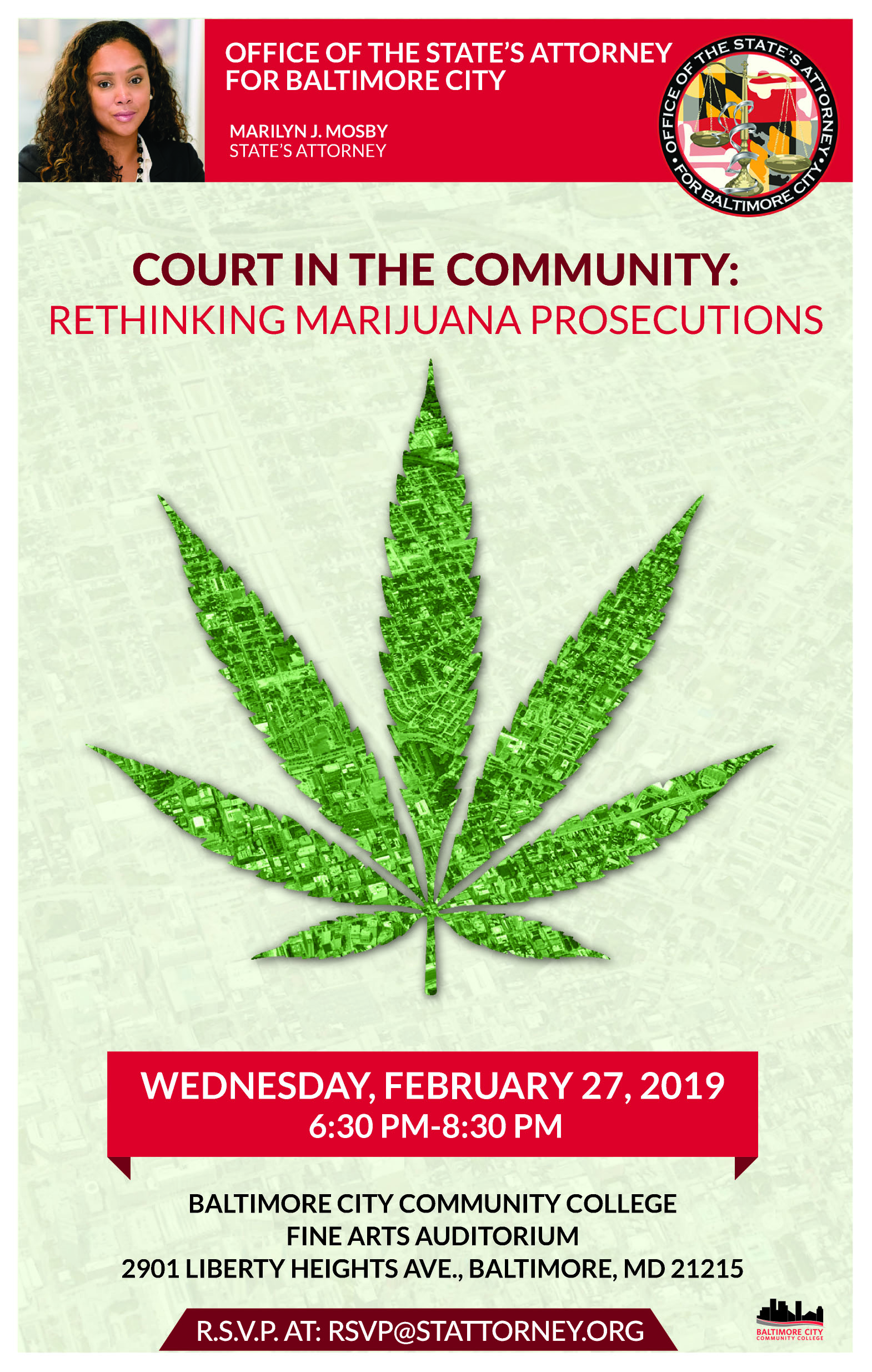 Wednesday, Feb. 27
6:30 p.m. to 8:30 p.m.
Fine Arts Auditorium, Baltimore City Community College
2901 Liberty Heights Ave., Baltimore, MD 21215
Court in the Community is a quarterly event held throughout Baltimore. The goal of the program is to engage, educate, and inform members of the community regarding the criminal justice process. The topic for our upcoming Court in the Community is the Baltimore City State's Attorney's Offices' (BCSAO) new marijuana prosecution policy.
At the event, we will:
Educate the community on the new BCSAO marijuana prosecution policy, including answering any questions or concerns.
Discuss the impact of marijuana convictions on the community (particularly people of color).
Provide an update regarding the BCSAO's policy implementation and work in Annapolis.
Attendees also will hear from a number of partners, including the Marijuana Policy Project, Drug Policy Alliance, Maryland Volunteer Lawyers Service, American Civil Liberties Union, Job Opportunities Task Force, and Leaders of a Beautiful Struggle.