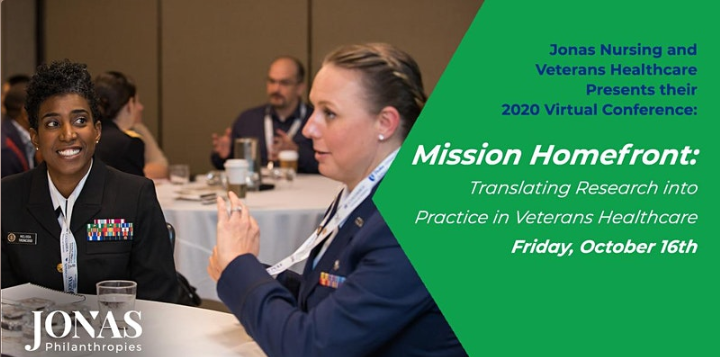 Jonas Nursing and Veterans Healthcare is offering free registration to attend its inaugural Veterans Healthcare Nursing Conference, taking place virtually.
Mission Homefront: Translating Research into Practice in Veterans Healthcare
Friday, Oct. 16, 2020
10 a.m. - 5 p.m.

The agenda is focused on the unique health care needs of veterans and their families and the nursing and health care workforce that care for them. Veterans can now seek their healthcare outside of a VA setting, due to the passage of the Mission Act in 2019. While convenient for veterans, this may result in a knowledge gap for nurses and health care workers who may not be accustomed to working with veterans in their practice.
Jonas Nursing and Veterans Healthcare seeks to fill that learning gap by presenting subject matter experts at its first-ever veterans' healthcare conference. Practical screening recommendations coupled with research-based learning objectives will be presented.

REGISTER NOW
Continuing Nursing Education credits will be available for nurses.