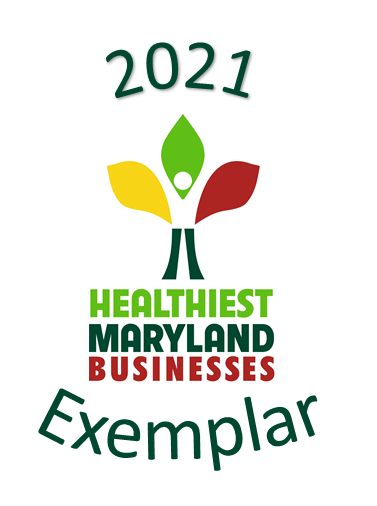 The University of Maryland, Baltimore (UMB) was recently awarded a 2021 Healthiest Maryland Businesses Wellness Exemplar Award.
According to the group, the Exemplar Award means that "businesses have well-established worksite wellness practices that promote a culture of health at all levels. Their work is guided by a workplace health improvement plan, and implement all four strategies: policy, programming, benefits, and environmental supports. These businesses and organizations conduct evaluation activities which is used to inform future planning and implementation."
The group previously issued gold, silver, and bronze awards. UMB won the Gold Award in 2020 and 2019.
We wanted to thank you for participating in the Health Interest Survey. We had 150 responses from the Health Interest Survey tool. The data you provided helped us achieve our 2021 goal.
We greatly appreciate your feedback making Launch Your Life and other aspects of wellness on campus a success as we improve the services for your well-being.
Recognized businesses will be publicly honored at this year's Maryland Health and Wellness Symposium, to be held virtually Sept. 15.
We will be sending the Wellness Exemplar Award logo through the Launch Your Life email list for you to affix to your signatures. If you would like to be added to the email distribution list, please email HRWell@umaryland.edu.