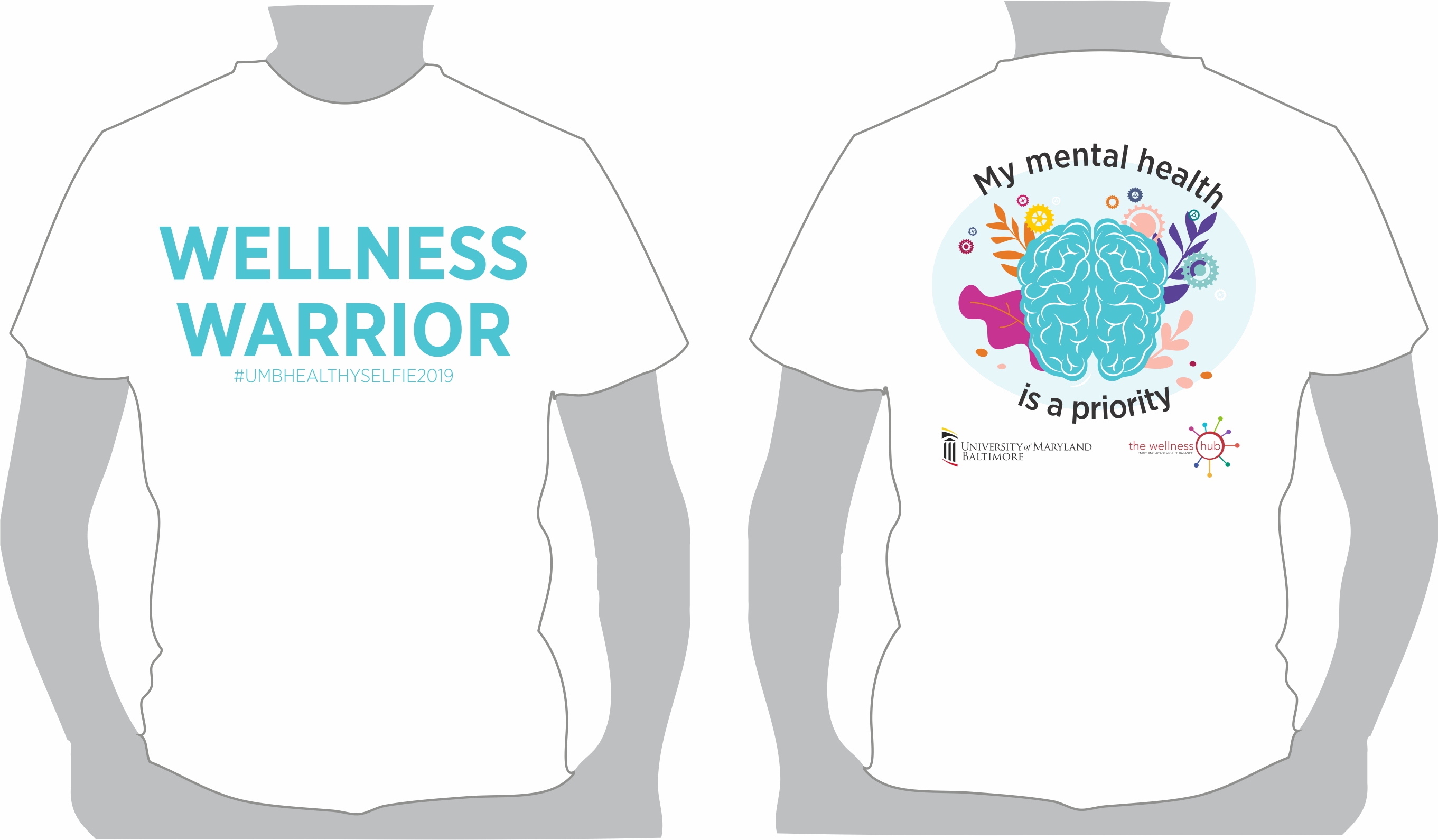 Join us for Healthy Selfie Week, our mental health initiative, on Oct. 7-11, 2019, for a week of events that support your mental well-being and help eliminate mental health stigma at UMB.
Register for specific events, such as In Our Own Voices: Living with Anxiety, on Oct. 10 at the SMC Campus Center.
Every event has free food, swag, or items to support students throughout the week.
Don't forget! When students attend three events, you will receive a Wellness Warrior T-shirt and a FREE meal from Culinart!