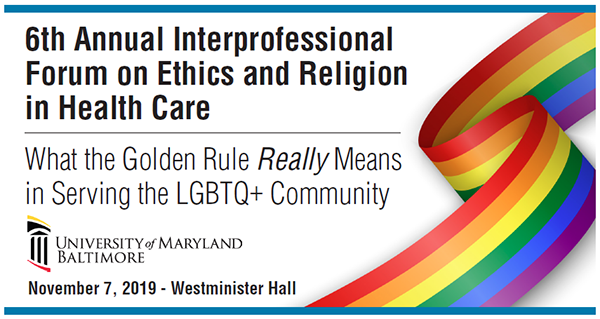 Deadline: Sept. 23

We invite individuals from all disciplines to submit abstracts describing research or quality improvement projects and initiatives that address the topics and themes of this conference. We especially are interested to receive abstracts from interprofessional working groups.

Gender identity, sexual orientation, and spirituality each play a part in forming our sense of self, our core values, and how we define community. Historically, health care systems and organized religions have not made efforts to identify the special needs of LGBTQ+ individuals and accommodate them, whether due to ignorance or bias. In this unique forum, we explore what the Golden Rule mandates in meeting ethical duties to promote well-being and "do no harm" for LGBTQ+ individuals seeking health care services.
We welcome health care providers, ethics committee members, members of faith communities, and anyone interested in serving as an ally for the LGBTQ+ community to participate and explore ethical issues related to access and inclusion in health care delivery.
For assistance, contact pe.nursing@umaryland.edu or call 410-706-3767.

Learn More