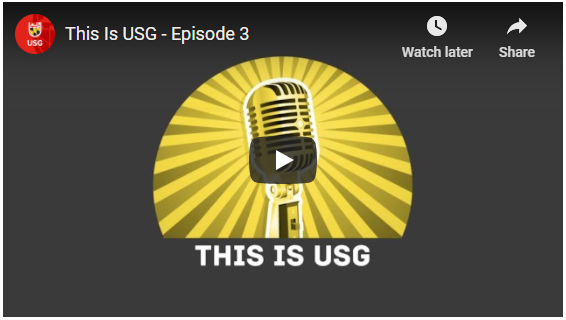 Four UMB faculty were featured in the University of Shady Grove's This is USG video podcast No. 3, "Preparing Professionals in Health and Human Services Through Programs Offered by the University of Maryland, Baltimore at USG."
Becky Wiseman, associate professor and chair, School of Nursing at USG
Heather Congdon, associate professor and assistant dean for USG, School of Pharmacy
Joan Pittman, clinical associate professor and director of the MSW program at USG, School of Social Work
Maryann Schneiderman, clinical assistant professor and senior clinic coordinator, School of Dentistry
This is USG was launched in October. The series features Dr. Anne Khademian, USG's Executive Director, interviewing guests who are closely connected to USG and the greater community.