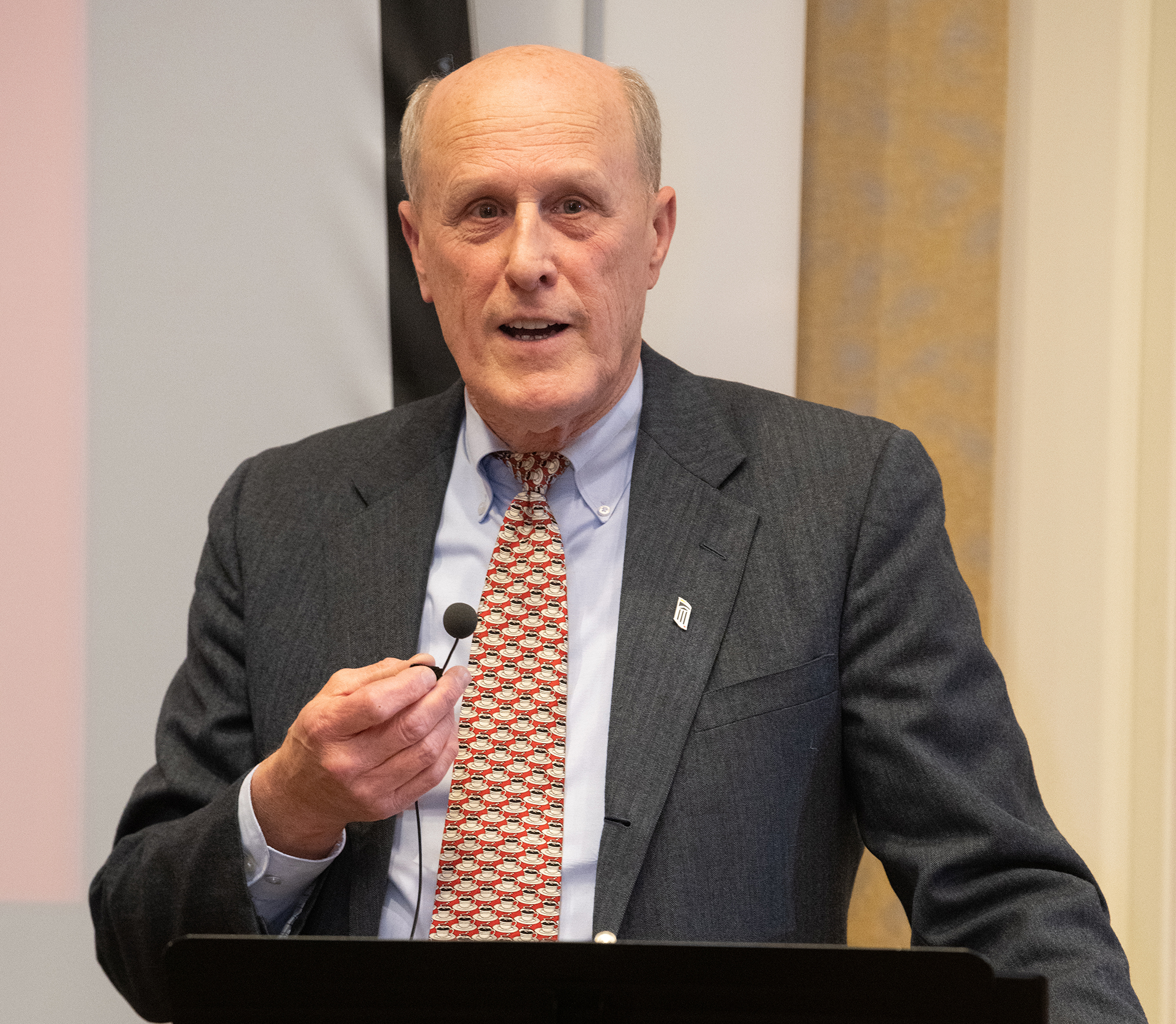 The Staff Senate and Faculty Senate will co-sponsor a Shared Governance Town Hall on Monday, Jan. 27, from 3-5 p.m. at the SMC Campus Center, Elm Ballroom B.
The event will feature a panel of senior leadership that includes:
Bruce Jarrell, Interim President
Roger Ward, Interim Provost, Executive Vice President, and Graduate School Dean
Dawn Rhodes, Chief Business and Finance Officer
Alice Cary, Chief of Police
Matt Lasecki, Chief Human Resources Officer
Kristy Novak, Staff Senate President
Joshua Abzug, Faculty Senate President
Panel Discussion and Q&A
3-4:15 p.m.
Moderated by Mark Emmel, director of organization and employee development, the panel members will provide updates from their respective offices and then open up to Q&A from the audience.
Light Refreshments and Resource Fair
4:15-5 p.m.

The reception will feature light refreshments and a resource fair with representatives from service departments across UMB, including Parking and Transportation, Human Resources, Communications and Public Affairs, Community Engagement, URecFit, and Workplace Mediation Service.