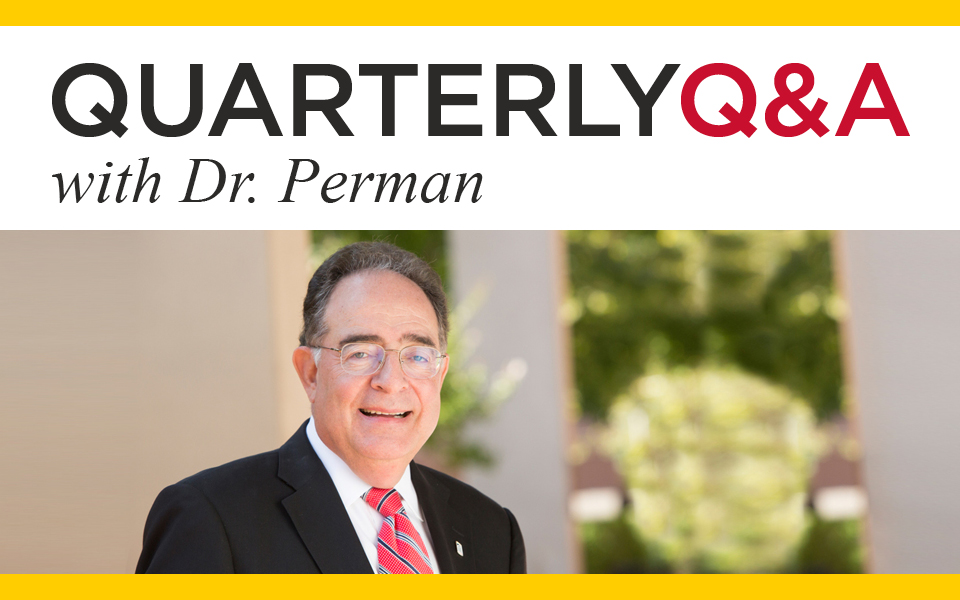 The next President's Q&A will be held Wednesday, April 10, from 1 p.m. to 2 p.m. at the School of Medicine, Bressler Research Building, Taylor Lecture Hall.
Join UMB President Jay A. Perman, MD, as he answers questions from students, staff, and faculty. This sessions will include updates on matters of importance to UMB and an open forum.
If you have a specific question you would like to ask but never had the opportunity, or if you would just like to know more about what's happening around campus, please join us.
Please print your questions for Dr. Perman on this PDF and bring them with you.
Everyone is welcome to attend.
For recaps of previous Q&A sessions, go to the President's Q&A webpage.