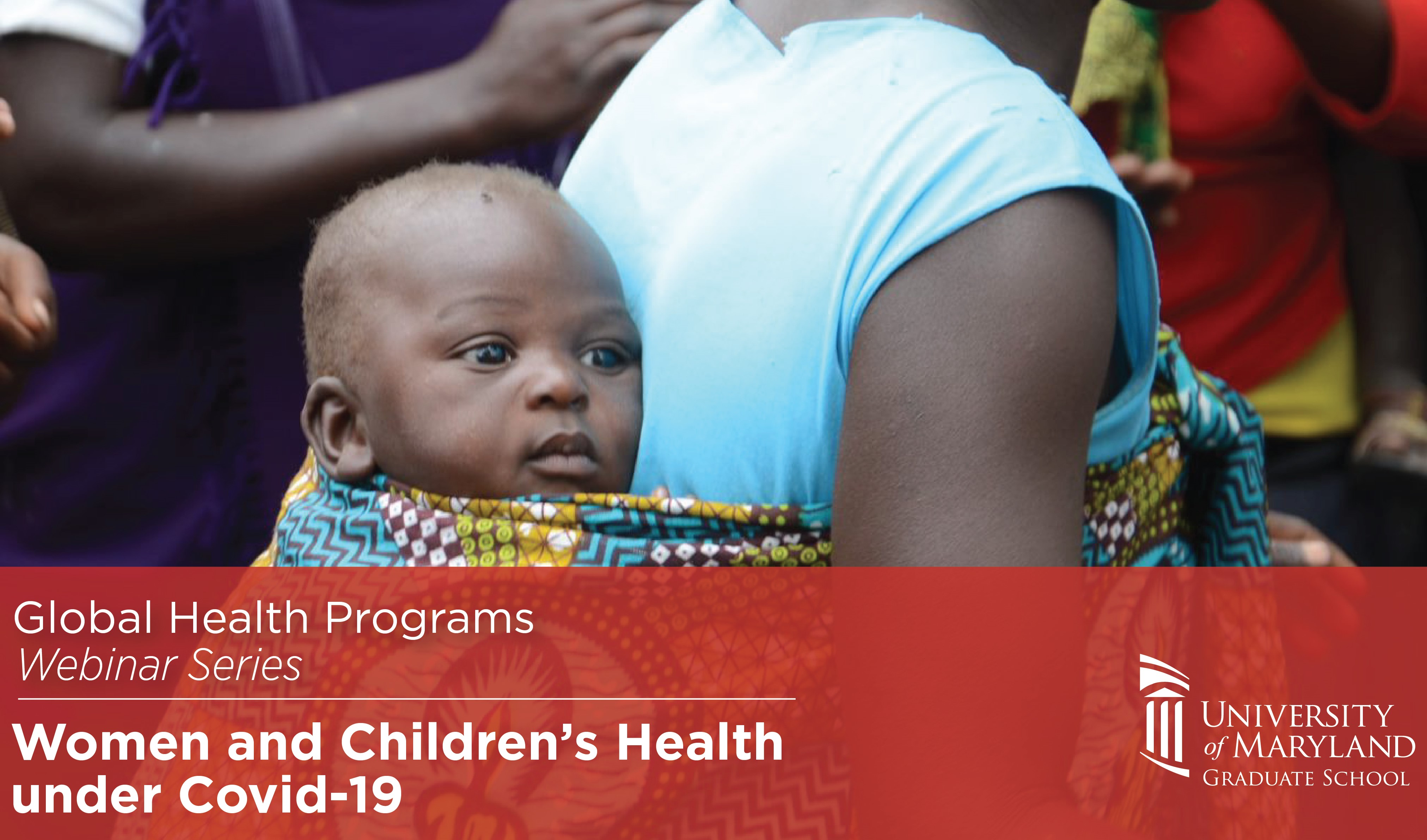 In the face of the current unprecedented global health crisis, a webinar series hosted by the University of Maryland Graduate School and its new MS in Global Health provides viewers with in-depth perspectives from expert panelists on issues related to health equity.
The series will end Tuesday, Dec. 8 with a panel from noon to 1 p.m.
This webinar will examine the intersectionalities of gender, age, poverty, race, and women and children's health during the COVID-19 pandemic with a special focus on solutions.
Introduction of Dr. Carlos A. Faerron Guzmán
Roger Ward, EdD, JD, MSL, MPA, interim provost, executive vice president, and dean of the UM Graduate School
Moderator/Panelist
Carlos A. Faerron Guzmán, MD, MSc, executive director, InterAmerican Center for Global Health (CISG), and faculty member, UM Graduate School
Panelists
Bosede Afolabi, MD, FMCOG, professor at College of Medicine, University of Lagos, Nigeria
Yolanda Ogbolu, PhD, CRNP-Neonatal, FAAN, assistant professor; chair, Partnerships, Professional Education, and Practice, UM School of Nursing
Nadia Sam-Agudu, MD, CTropMed, associate professor, UM School of Medicine; international technical medical advisor, IHV-Nigeria; adjunct professor, UM Graduate School