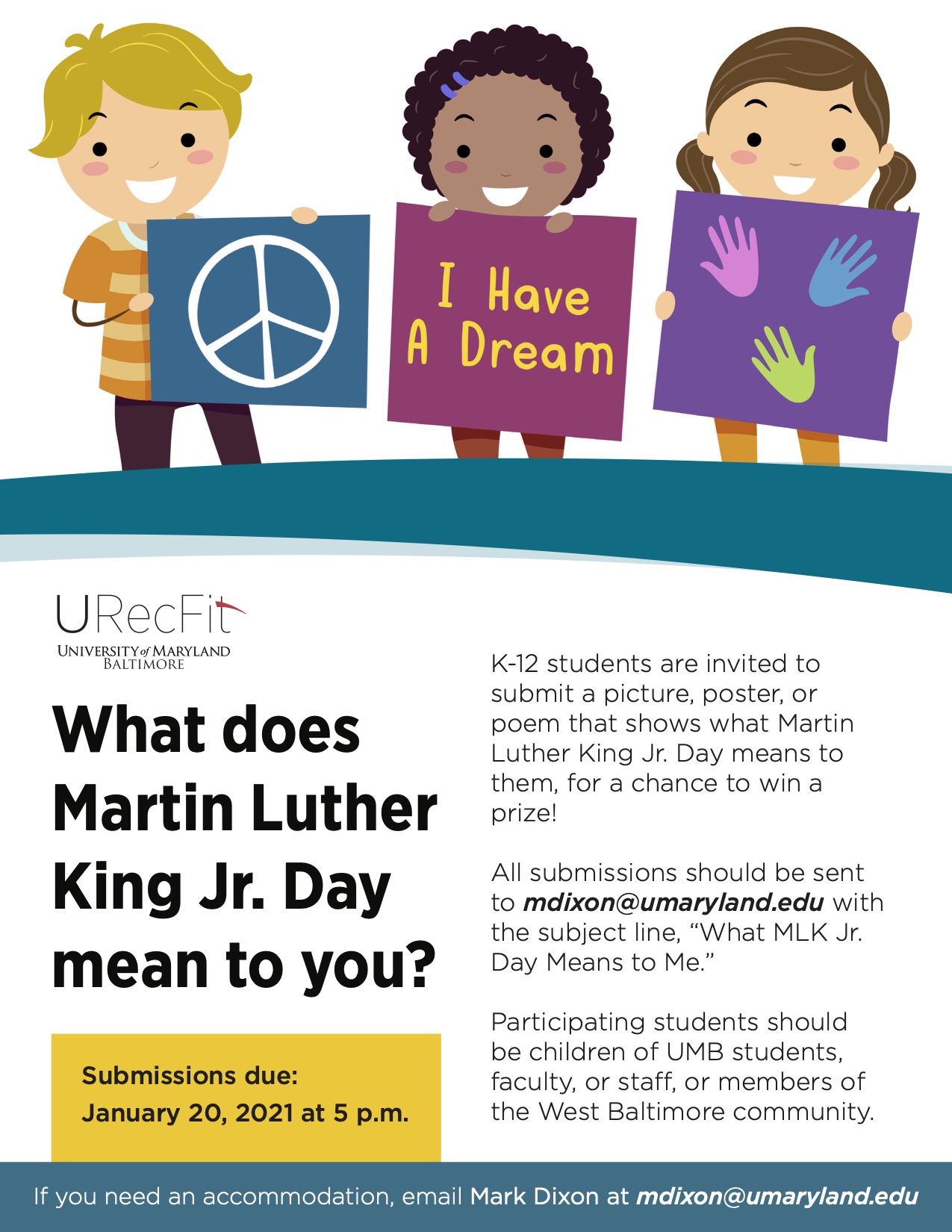 K-12 students are invited to submit a picture, poster, or poem that shows what Dr. Martin Luther King Jr. Day means to them, for a chance to win a prize.
All submissions should be sent to mdixon@umaryland.edu with the subject line "What MLK Jr. Day Means to Me" by 5 p.m. Jan. 20.
Participating students should be children of UMB students, faculty, or staff, or members of the West Baltimore community.