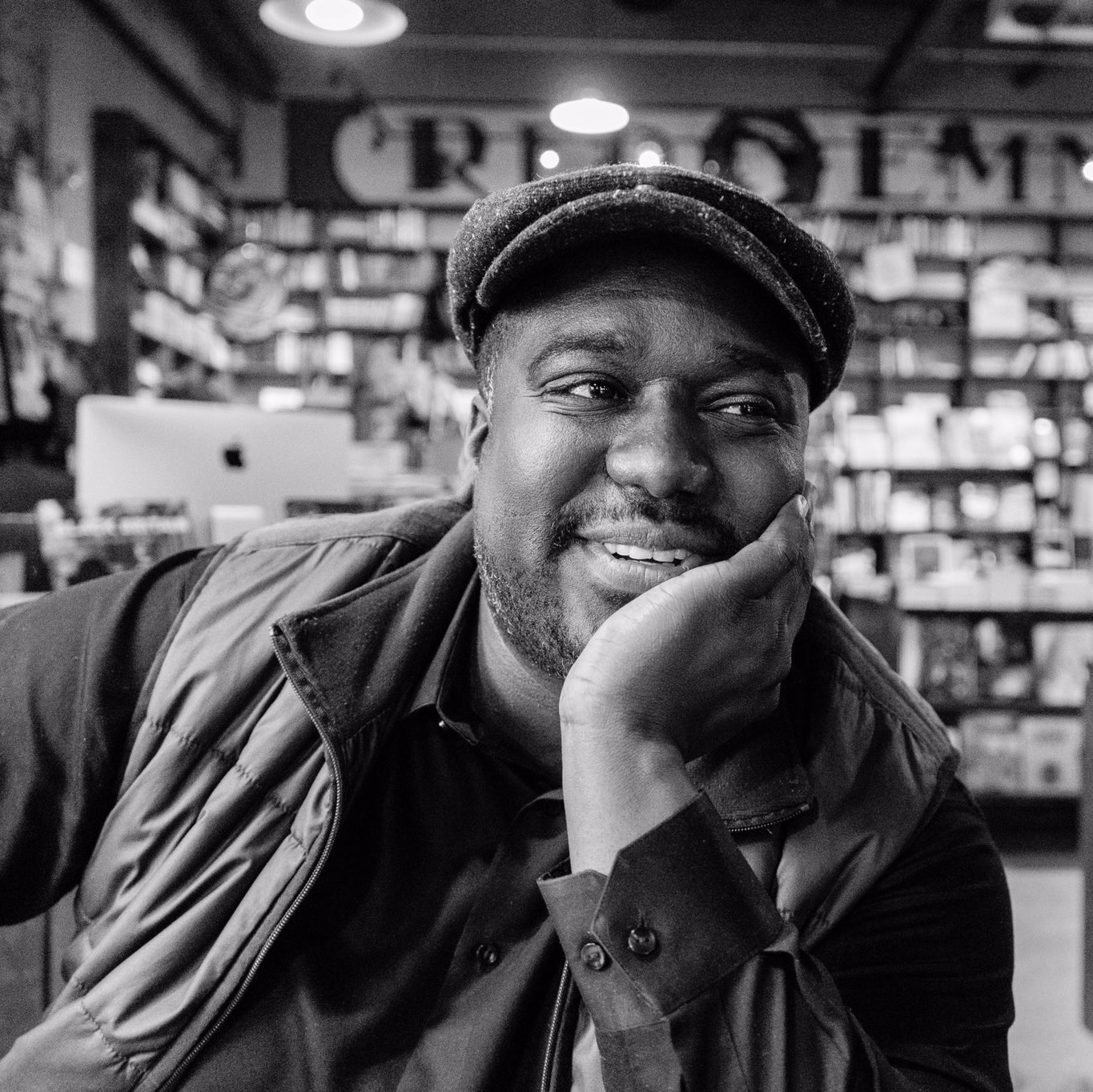 Tuesday, Feb. 8, 2022
Noon to 1 p.m.

UMB and its Diversity Advisory Council will commemorate Rev. Dr. Martin Luther King Jr. and Black History Month with a virtual celebration Feb. 8, 2022, featuring a keynote speaker, Diversity Recognition Award winners, and more.
Dowload the event program here
KEYNOTE SPEAKER

Lawrence T. Brown, PhD, MPA
Educator, equity scientist, and author, "The Black Butterfly: The Harmful Politics of Race and Space in America"
DIVERSITY RECOGNITION AWARDS
Students, faculty, or staff will be recognized in the following categories:
Outstanding faculty member or faculty unit
Outstanding staff member or staff unit
Outstanding student or student group
Learn more and read about previous winners at umaryland.edu/diversity/mlk-diversity-recognition-awards/.
Note: UMB CURE Scholars' research posters will be on display in the "virtual lobby."
---
ABOUT LAWRENCE T. BROWN

Lawrence T. Brown, PhD, MPA, works as a research scientist in the Center for Urban Health Equity at Morgan State University. He's also an educator, equity scientist, urban Afrofuturist, and director of the Black Butterfly Academy, a racial equity education and consulting firm.
Brown's first book, "The Black Butterfly: The Harmful Politics of Race and Space in America," was published in January 2021. It examines Baltimore's history of segregation; the policies, practices, and systems that caused it; and its impact on the health and well-being of the city's Black residents.
In addition to his book, Brown has authored journal articles and book chapters and led workshops, webinars, and trainings on topics such as community health, health disparities, mental health, housing bias, racism as a social determinant of health, trauma, and more.
In 2020, Brown served as a visiting associate professor in the School of Medicine and Public Health at the University of Wisconsin-Madison and director of the County Health Rankings and Roadmaps Program in the school's Population Health Institute. The program measures vital health factors in nearly every county in America and provides a snapshot of how health is influenced by where people live, learn, work, and play.
From 2018-2020, Brown was a faculty instructor for the Johns Hopkins Urban Health Institute's Bunting Neighborhood Leadership Program (BNLP), developing and delivering curriculum for enhancing BNLP fellows' knowledge and analysis of Baltimore's neighborhoods. From 2013-2019, he served as an assistant and associate professor in Morgan State's School of Community Health and Policy.
In 2018, Brown was honored with a Bold Thinker award by Open Society Institute-Baltimore for sparking critical discourse regarding Baltimore's racial segregation. Also in 2018, The Root online magazine named him to its list of the 100 most influential African Americans between the ages of 25 and 45.
Brown earned a bachelor's degree in African American Studies from Morehouse College, a Master of Public Administration degree from the University of Houston, and a PhD in Health Outcomes and Policy Research from the University of Tennessee Health Science Center. After that, he worked as a postdoctoral research fellow in the W.K. Kellogg Health Scholars Program at Morgan State.