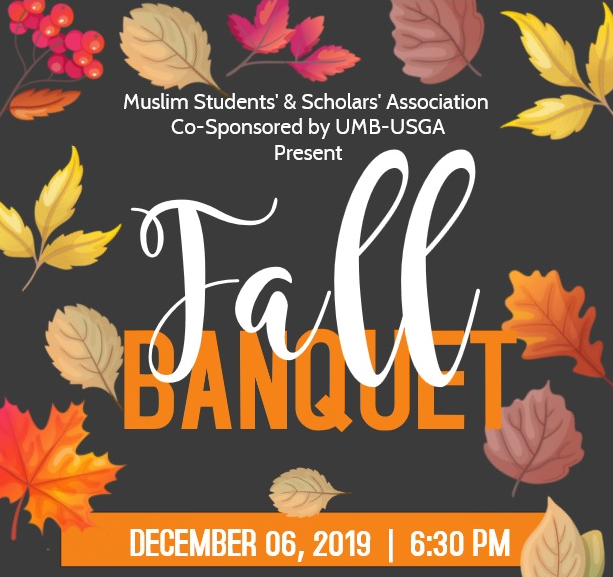 Friday, Dec. 6
6:30 p.m. to 9 p.m.
SMC Campus Center, Room 349
UMB's Muslim Students and Scholars Association (MSSA), in coordination with the University Student Government Association (USGA), cordially invites you to its Fall 2019 banquet.
Come and enjoy a delicious Mediterranean dinner, dessert, Arab folkloric music, and henna.
The event will feature Yassine Daoud, MD, and is co-sponsored by USGA.