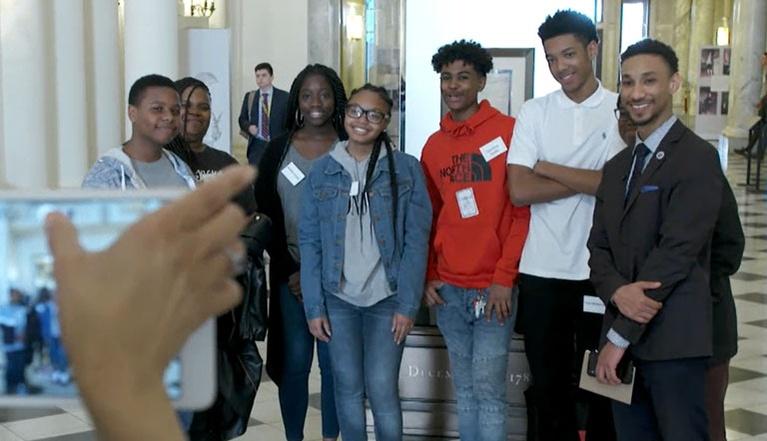 Maryland Public Television (MPT) has selected Ninth Grade: From West Baltimore, featuring five UMB CURE Scholars, as part of its initiative Standing Against Racism: Fostering Unity Through Dialogue, a special series addressing racial issues challenging our nation. The film will air at 9 p.m. Monday, Jan. 11.
In addition, this documentary will be broadcast at 1:30 a.m. Tuesday, Jan. 12 and 4 p.m. Sunday, Jan. 17. The film will also be livestreamed on MPT's website.
Ninth Grade: From West Baltimore was the most recent installment of the award-winning documentary series featuring UMB CURE Scholars Princaya Saunders, Shakeer Franklin, Davioin Hill, Tyler McKenzie, and Courtney Jacobs as the five teens continue their life journey and work to complete their education goals.
Visit MPT's website to find out more about this special initiative, related programming, and resources.