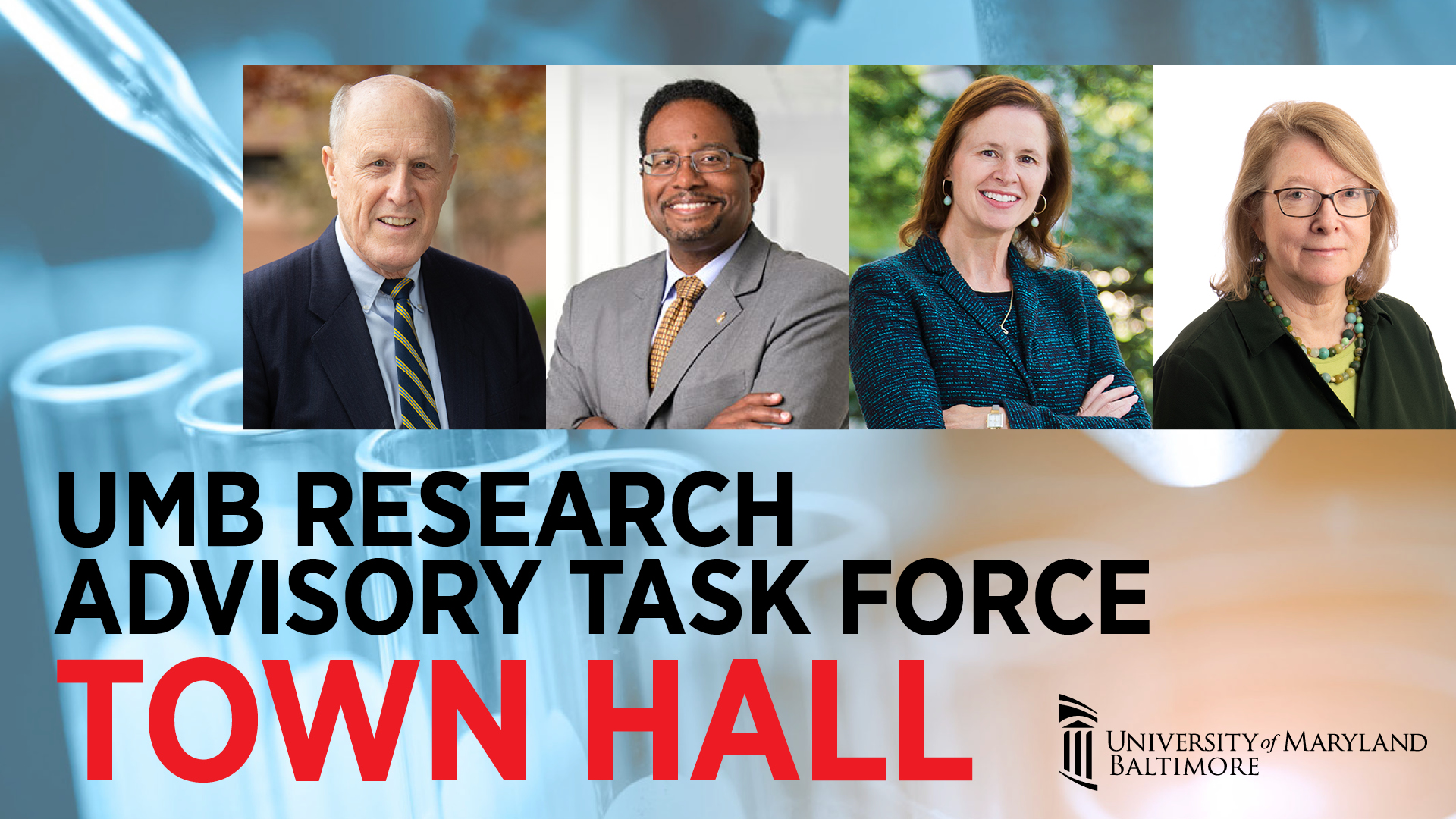 Tuesday, May 26
2 p.m.
University of Maryland, Baltimore (UMB) Interim President Bruce E. Jarrell, MD, FACS, invites the UMB community to discuss recovery plans for research operations at the system's two largest research universities in a virtual town hall.
His guests are the president-designate of the University of Maryland, College Park (UMCP) and the two leaders of the UMB Research Advisory Task Force:
Daryll Pines, PhD, MS, Dean Emeritus and Glenn L. Martin Professor of Aerospace Engineering, A. James Clark School of Engineering, and President-Designate, UMCP
Laurie Locascio, PhD, MSc, vice president for research, UMB and UMCP
Margaret M. McCarthy, PhD, the James and Carolyn Frenkil Endowed Dean's Professor, professor and chair, Department of Pharmacology, University of Maryland School of Medicine.
Click here to join the town hall. (This is a Webex event.)
The phone number for audio only is 415-655-0001 (access code 472 747 199).