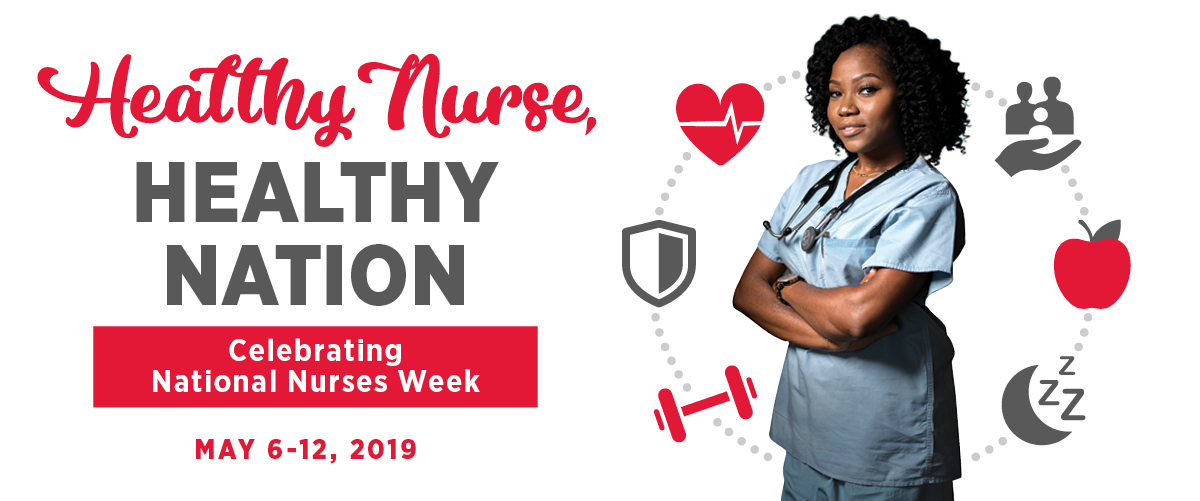 National Nurses Week
Healthy Nurse, Health Nation
May 6-12
UMSON will celebrate National Nurses Week, May 6-12, by encouraging nurses and nursing students to take positive actions to improve their own health. Healthy nurses are role models for their patients, colleagues, families, and neighbors.
All week, "Healthy Nurse, Healthy Nation"-themed events and giveaways for UMSON students, faculty, and staff will focus on physical activity, sleep, nutrition, quality of life, and safety.