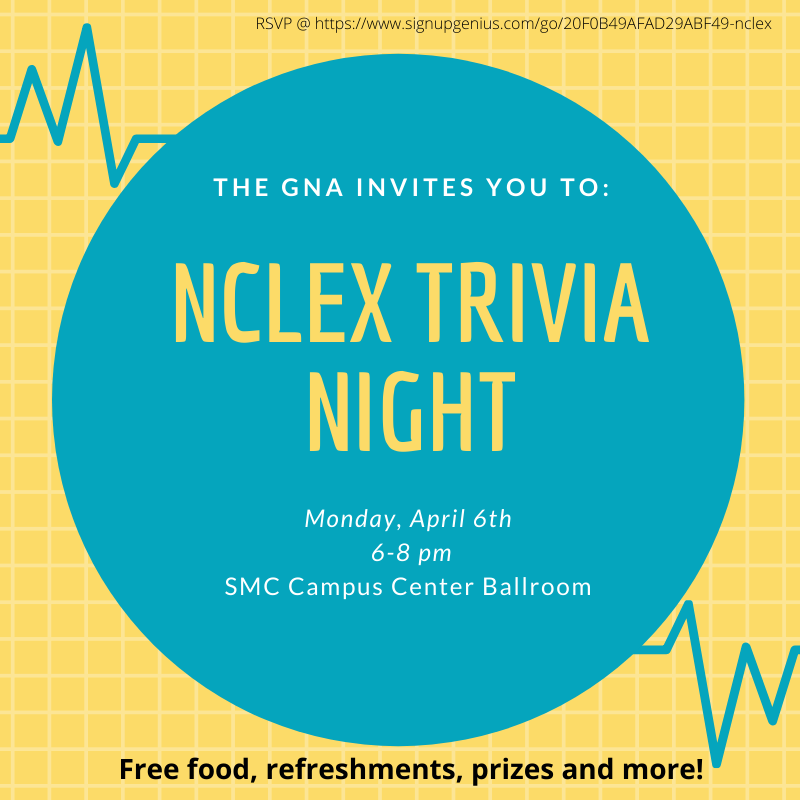 NCLEX Trivia Night
Monday, April 6
6 – 8 p.m.
SMC Ballroom
UMSON's Graduate Nursing Association (GNA) invites you to come test your knowledge at the annual NCLEX Trivia Night. A great opportunity for students to prepare for the NCLEX and learn from one another and there will be free food and prizes.
As we approach the NCLEX Trivia night, think about who you want on your team. Participants will be in teams of four to six and will work together to answer NCLEX style trivia questions to test your nursing knowledge and skill. A follow up will be sent to sign your team up.
Open to all UMSON students and faculty.