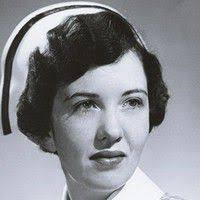 The Office of Diversity and Inclusion celebrates America's rich Hispanic history and culture with National Hispanic Heritage Month, Sept. 15 - Oct.15. National Hispanic Heritage Month, with roots going back to 1968, celebrates the shared anniversary of independence of five Latin American countries – Costa Rica, El Salvador, Guatemala, Honduras, and Nicaragua – as well as those of Mexico, Chile, and Belize. During National Hispanic Heritage Month, we recognize the contributions and the important presence of Hispanic and Latin Americans on our campus, in our communities, and around the United States.
While honoring Hispanic history and heritage, we would like to highlight Latina nursing pioneer Ildaura Murillo-Rohde.
Ildaura Murillo-Rohde (Sept. 6, 1920 – Sept. 5, 2010) was a Panamanian-American nurse, academic, and organizational administrator. She specialized in psychiatric nursing, held academic appointments at several universities, and was a psychotherapist in private practice. Murillo-Rohde founded the National Association of Hispanic Nurses in 1975. She was a World Health Organization consultant to the government of Guatemala and was named a Permanent United Nation Representative to UNICEF for the International Federation of Business and Professional Women. She was also named a Living Legend of the American Academy of Nursing in 1994.