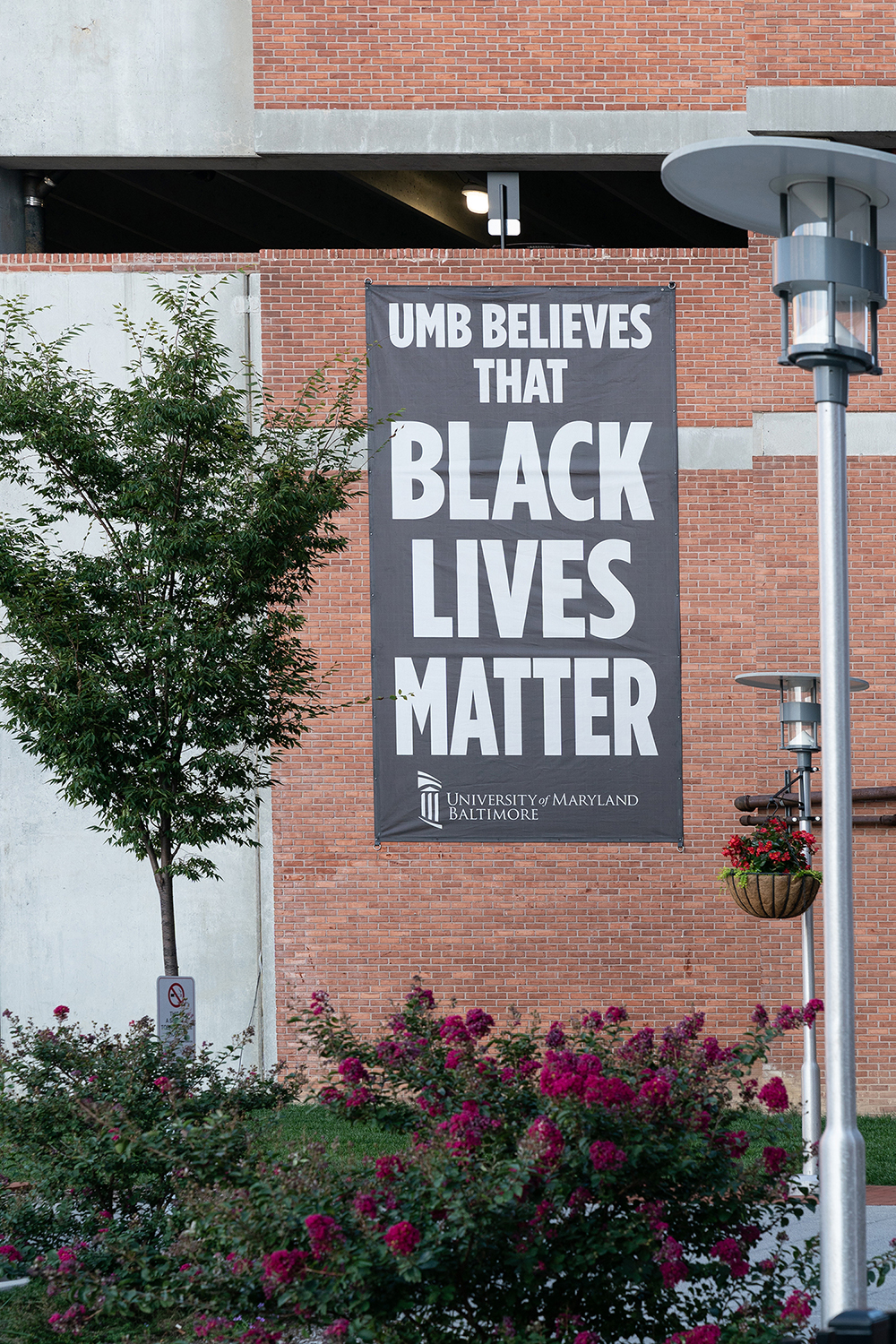 The "UMB Believes That Black Lives Matter" banner that was hanging on the Health Sciences and Human Services Library (HSHSL) since the summer of 2020 has been moved to a new location.
The banner is now hanging on the west side of the Pearl Street Garage, near the end of the walkway that links West Lexington and West Fayette streets and next to the parking lot where the Walter P. Carter Center once stood.
The banner was moved to give it visibility on another side of campus. It was initially hung on the HSHSL in response to the national reckoning on race last year that was sparked by the murder of George Floyd by a Minneapolis police officer in May 2020.
The banner may continue to be placed in other locations to increase visibility and as a visual reminder of the University's commitment to becoming a more anti-racist institution through our words and actions.