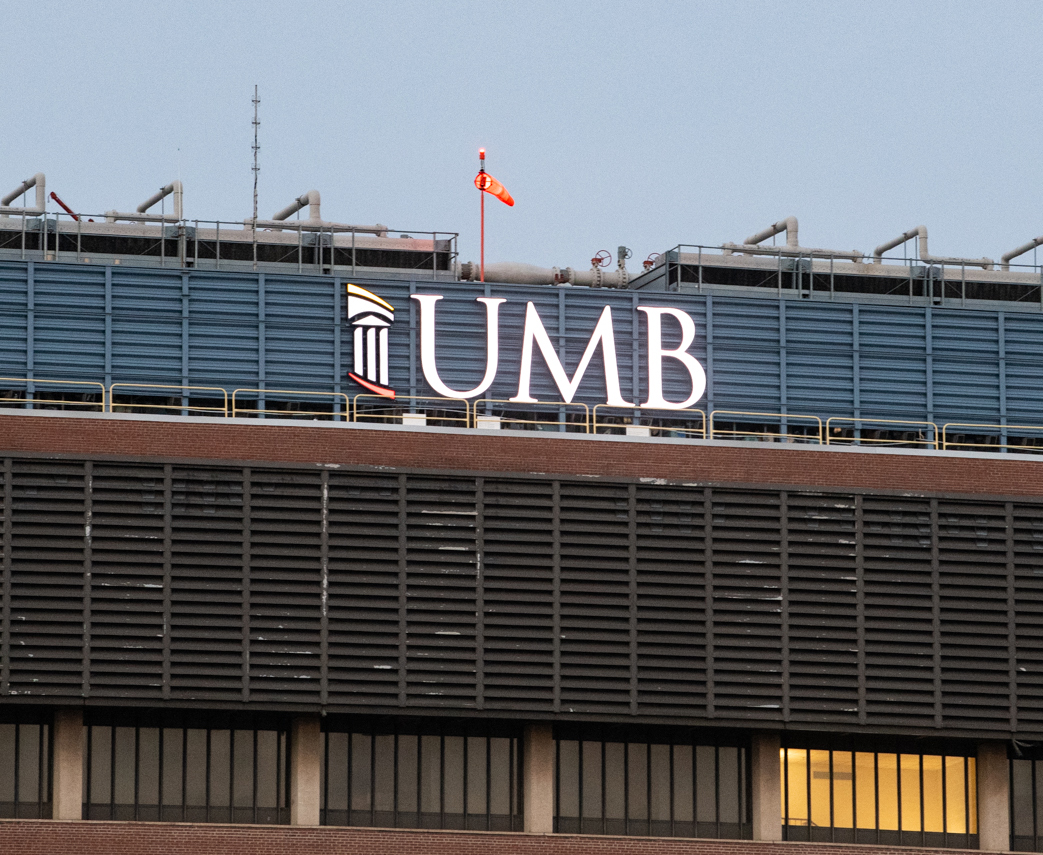 A new, UMB-branded sign has been installed atop the School of Medicine's Bressler Research Building, replacing the old University of Maryland sign that stood for about 20 years on the south side of the building. The new sign features "UMB" in 10-foot-tall letters next to the University's familiar Davidge Hall logo.
The old sign could be illuminated at night, but only in solid white. The new sign features LED lighting with RGBW (red, green, blue, and white) technology, which allows for the UMB letters to be illuminated in different colors for various reasons — for example, red to honor first responders, purple for the Ravens, orange for the Orioles, etc.
While the project has been planned for a couple of years, local contractor Triangle Sign Services completed the fabrication, removal, and installation phase between August and early November 2021.