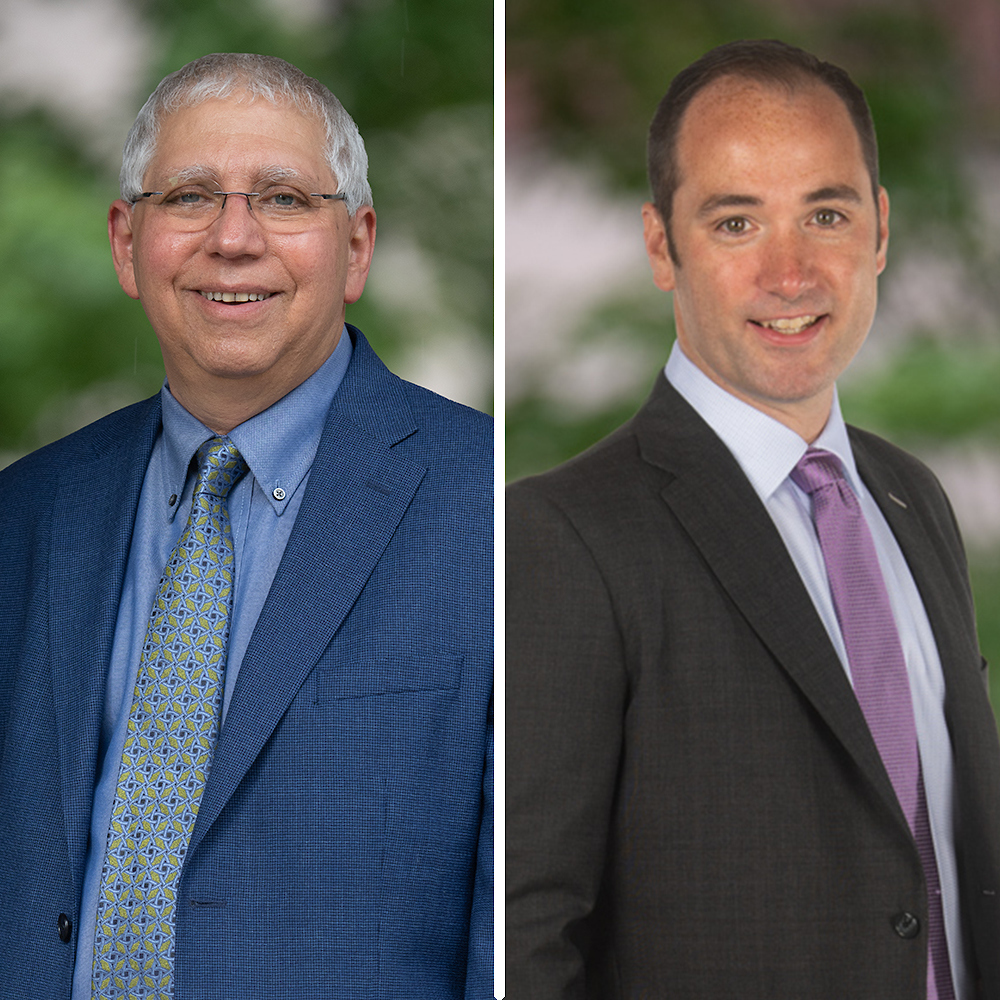 Jay S. Magaziner, PhD, MSHyg, and Joseph R. Scalea, MD '07, were named University of Maryland, Baltimore (UMB) Founders Week Researcher of the Year and David J. Ramsay Entrepreneur of the Year, respectively. Each award winner will deliver a virtual presentation about their work during Founders Week.
MONDAY, OCT. 12, 4 P.M.
Researcher of the Year Virtual Presentation
Jay S. Magaziner, PhD, MSHyg
Professor and Chair, Department of Epidemiology and Public Health, School of Medicine
"Hip Fracture Recovery: Past Research and Directions for Future Research and Practice"
TUESDAY, OCT. 13, 4 P.M.
David J. Ramsay Entrepreneur of the Year Virtual Presentation
Joseph R. Scalea, MD '07
Associate Professor, Department of Surgery, School of Medicine
"Rejecting the Status Quo: A Vision for the Future of Transplantation"