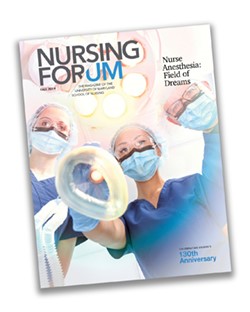 NURSE ANESTHESIA: FIELD OF DREAMS
Nurse anesthetists perform a modern health care miracle: making pain-free procedures a reality. Learn about the history of the profession and of UMSON's program — now celebrating its 15th anniversary — in the Fall 2019 issue of Nursing For/um magazine.
Also in this SPECIAL 130TH ANNIVERSARY ISSUE:
We hope you enjoy.
If you haven't received a printed copy of Nursing For/um and would like one, please let us know.