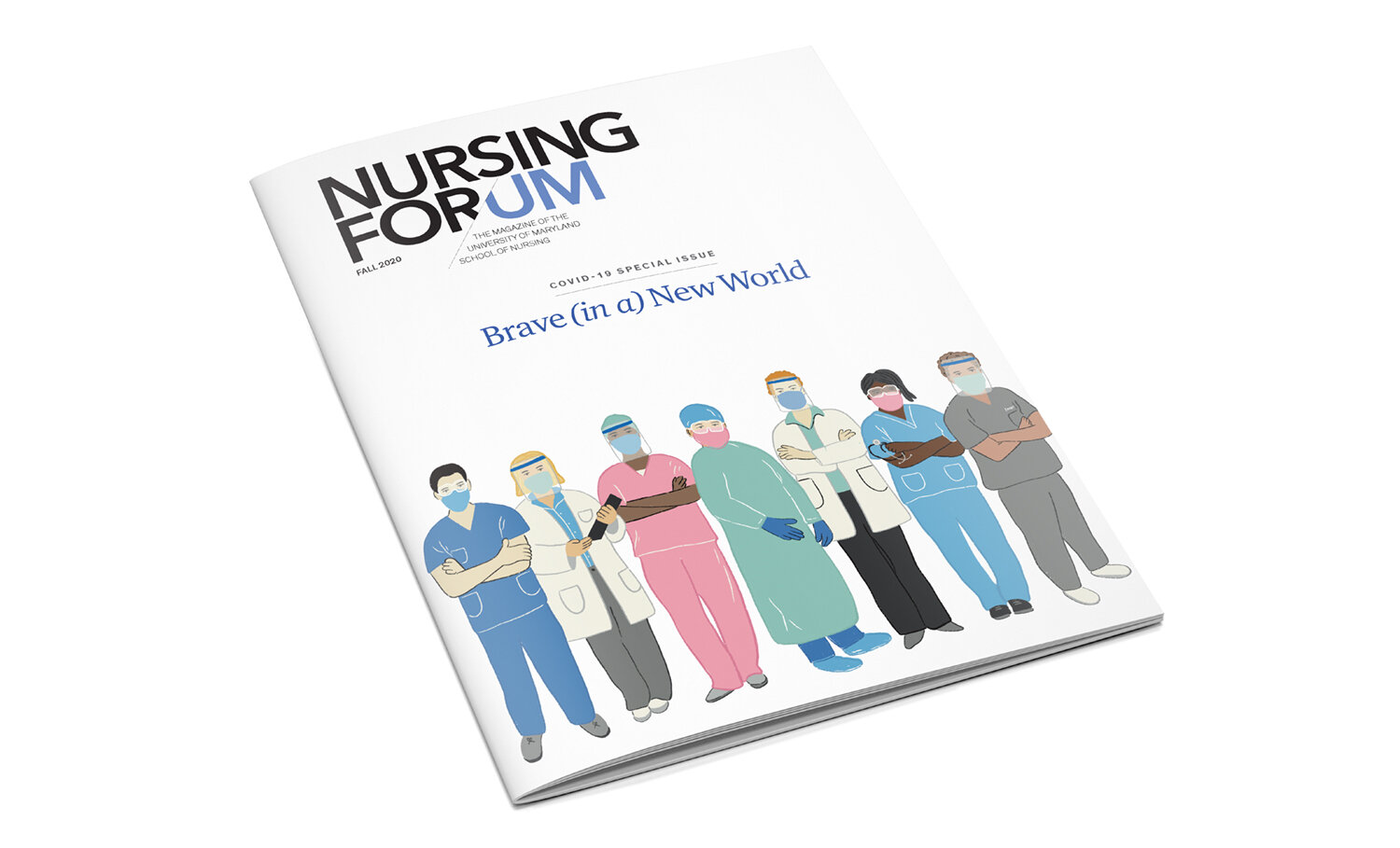 COVID-19 Special Issue: Brave (in a) New World
We are documenting this extraordinary time in history with a special COVID-19 issue of Nursing For/um. We hope it reminds you, always, of your strength and courage.
"When we began planning our special COVID-19 issue of the University of Maryland School of Nursing magazine during the late-spring lockdown of the pandemic, we knew that achieving the level of photography we're used to would be challenging, if not impossible. We decided that a special issue deserved a special treatment, and we dove into the great adventure of developing a fully illustrated issue, with Skelton Sprouls as our guide."
Giordana Segneri, Editor
In this issue:
Stay safe and well.