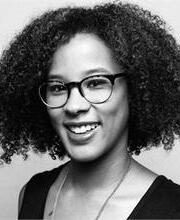 Megan Ming Francis, PhD, associate professor of political science, University of Washington, will discuss how we got to this urgent moment, the power of organized protest, and the future of a fair and robust democracy. The Thursz Lecture Election Tuesday Series event will be held at 5 p.m. Dec. 1.
2020 is a year like we have never witnessed. A pandemic that exposed structural health inequalities was followed by the largest civil rights uprisings in American history against police violence and systemic racism. The sustained demonstrations and radical imagination of protesters have challenged and remade the relationship between government and citizens.
Francis specializes in the study of American politics, race, and the development of constitutional law. Francis received her MA and PhD in politics from Princeton University. She is particularly interested in the construction of rights and citizenship, Black political activism, and the post-Civil War South.