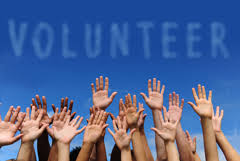 The University of Maryland Medicine Biorepository is seeking research participants for a one-time blood draw. The de-identified samples will be used as reference samples in laboratories of the National Cancer Institute. Reference samples are samples from a known source that are used to assure tests are properly performed so that the results are reliable.
Who can join?
Adults, ages 20 to 65, who are from China, Japan, or South Korea who have been in the United States for fewer than 18 months.
What is involved?
· Brief health and COVID-19 screening questionnaire
· A single visit to the University of Maryland Medical Center for a blood draw
· 1½ hours of your time
Where?
University of Maryland Medical Center, 22 S. Greene St., Baltimore, MD 21201
Participants will be compensated $100 for their time.
Interested volunteers can contact study coordinator Cam Williams at 410-706-6140 or ppgm@som.umaryland.edu
*If you are affiliated with an organization or social group that has members who meet these criteria or know anyone who may be interested, please consider sharing this information with your group.