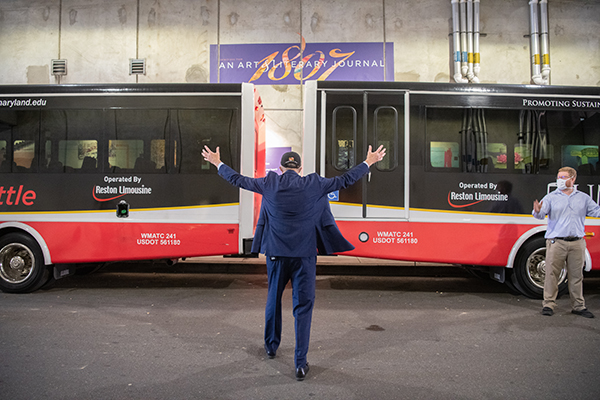 When the UM shuttles pulled away from each other on Aug. 12, the beautiful new "Pearl Gallery" exterior art exhibit was unveiled.
The exhibit, which is adjacent to the Pearl Street Garage on the north side of campus in the underpass between Fayette and Lexington streets, features selected artwork from the inaugural edition of UMB's art and literary journal, 1807.
"They look great on the wall and make this place look 100 times better," UMB Interim President Bruce E. Jarrell, MD, FACS, said at the socially distanced unveiling. "I think it's phenomenal. It brightens up this area immensely. It will be a favorite spot of mine to go between campus areas."
You can read a story and watch a video about the unveling at UMB News.
You can read about how the gallery was put together at the link below.