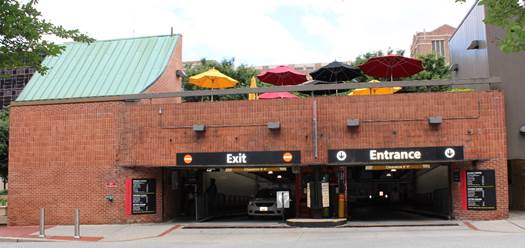 Construction begins in the Plaza Garage this month.
The structural and mechanical improvements include drain and plumbing replacement in the garage and Plaza Park, repairs to parking deck and membrane coating, waterproofing, roofing upgrades, removal of electrical conduit, and stairwell renovations.
There will be modified traffic patterns within the facility and temporary stairwell closures. Garage occupancy will be reduced as necessary improvements are made. During peak times, parkers may be redirected to alternate campus parking facilities. Also, be mindful of workers and drive carefully throughout the facility.
Any parker who would like to temporarily transfer their parking assignment to Baltimore Grand, please contact wford@umaryland.edu. Upgrades will continue through January 2021.
Thank you for your patience. If you have any questions or concerns, contact bsimmons@umaryland.edu.