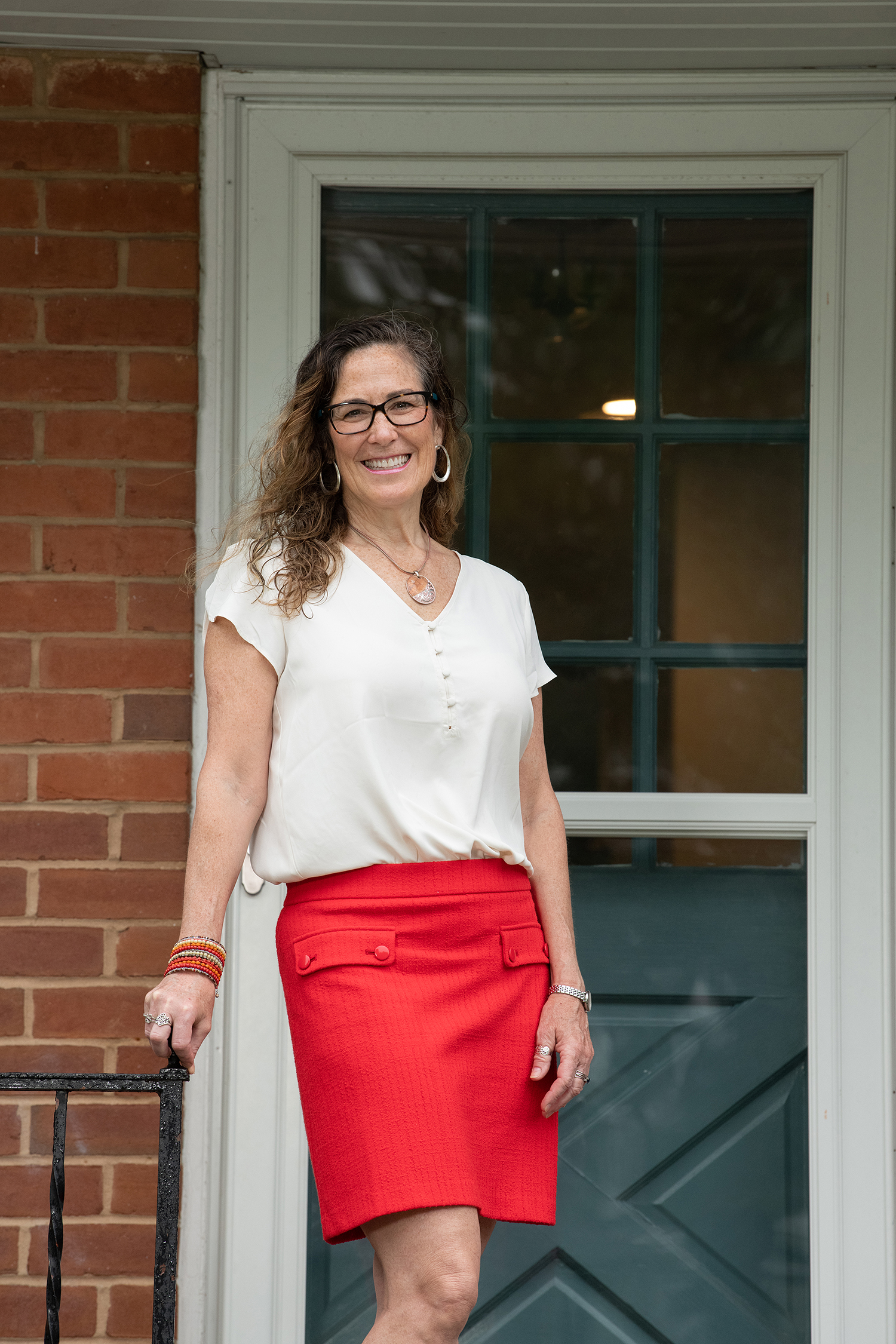 To celebrate and promote the University of Maryland, Baltimore's (UMB) core values, the University launched this year the Presidential Core Values Awards, designed to recognize students, faculty, and staff who embody the seven values at the heart of UMB's mission: accountability, civility, collaboration, diversity, excellence, knowledge, and leadership.
Excellence Award Winner: Kathleen Hoke, JD, professor and director, Legal Resource Center for Public Health Policy, Francis King Carey School of Law
---
Kathleen Hoke, JD, professor and director of the Legal Resource Center for Public Health Policy at the Francis King Carey School of Law, was nominated for this award by several of her students, all of whom sung her praises as a professor and a person.
"Professor Hoke is a great educator, lawyer, and human," student Delaney Anderson says. "She positively impacts everything that she encounters — in her practice, in the Maryland legislature, at UMB, and among her students. Her significant impact has improved so many different aspects, whether it's a state response to a public health crisis or improving the writing and legal understanding of students. Simply put, she makes the community better."
Another student, Sam Blotter, says Hoke has had a direct impact on his legal writing, citing and research abilities, and networking skills, in addition to providing guidance on various legal fields that might be of interest.
"Professor Hoke is simply excellent. She embodies that core value by her mere existence," Blotter says. "Because of faculty like Professor Hoke, Carey Law is producing lawyers who are skilled and proficient in their chosen fields. With her dedication to students and her passion for public health law, she has helped the school further its positive reputation in the legal world."
Each semester, Hoke leads students in advocacy efforts through the Public Health Law Clinic and allows students to lobby public health bills in Annapolis. Additionally, the school's Health Care Law program is ranked No. 7 in the nation by U.S. News and World Report.
Hoke also is a Carey Law alumnus, having graduated in 1992, and student Nina Marks appreciates the professor's UMB roots.
"When Professor Hoke gives me advice about law school, I know she has sat exactly where I am sitting now and has become a leader in her field," Marks says. "Professor Hoke demonstrates excellence as a teacher, as an attorney, and as a mentor, and exhibiting excellence in all of these capacities is incredibly unique."
Hoke is grateful to be recognized by her students and UMB for the energy and experience she brings to the classroom and the community.
"The COVID-19 quarantine has revealed quite boldly that one of the great sources of my energy is interactions with students and colleagues from across the campus," she says. "We have a vibrant workplace, and I am fortunate to be a part of the UMB and Maryland Carey Law community. I am inspired to live up to the award and seek excellence in my contributions to our community."
Honorable mention: Bill Crowley, Facilities and Operations; Yan Sun, PhD, MBA, School of Medicine.