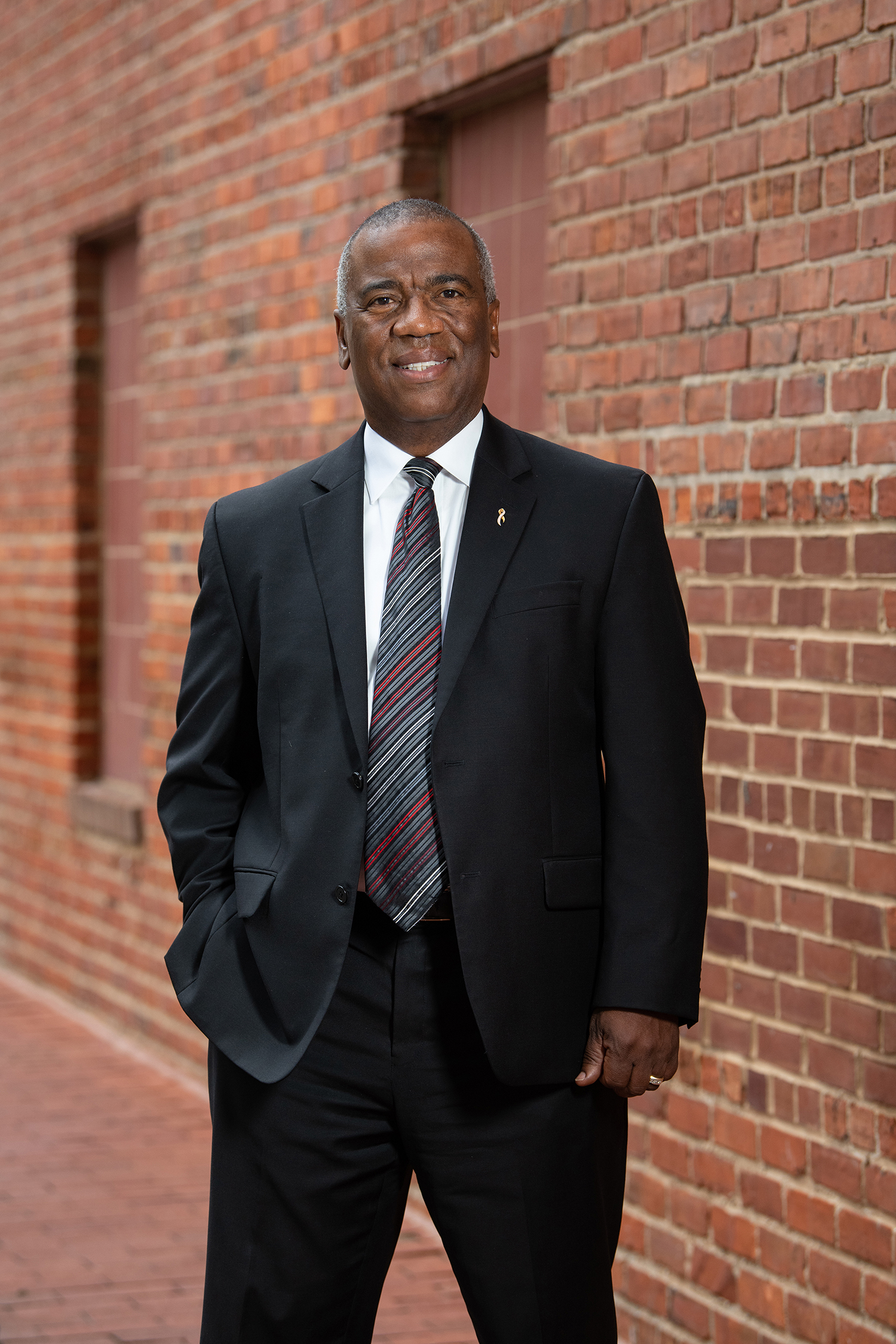 To celebrate and promote the University of Maryland, Baltimore's (UMB) core values, the University launched this year the Presidential Core Values Awards, designed to recognize students, faculty, and staff who embody the seven values at the heart of UMB's mission: accountability, civility, collaboration, diversity, excellence, knowledge, and leadership.
Knowledge Award Winner: Joe Evans, assistant vice president, Strategic Sourcing and Acquisition Services, UMB
---
When it comes to knowing the ins and outs of the procurement process at UMB, Joe Evans has no equal, according to University Counsel Arthur "Skip" Rose, JD.
"Joe is truly one of a kind," Rose says of Evans, assistant vice president, Strategic Sourcing and Acquisition Services. "Nobody at UMB even comes close to his knowledge of procurement policies and procedures. His dedication and work ethic are truly rare. We are going to struggle to find another Joe after his well-deserved retirement this summer."
Says Evans, "I am honored to receive this award knowing that there are many others out there doing the same in their specialties. I have a great team in Strategic Sourcing and Acquisition Services, as well as support from other campus departments that allows me to do my job."
Rose says the role of procurement at UMB can't be overstated, because it's the way the University purchases almost everything it needs to execute its mission on and off campus. The rules, policies, and practices governing procurement at a state institution are complex, but Evans has mastered them because of his intellect and problem-solving skills.
"Joe is the one who helps everyone at UMB navigate the procurement process and solve what often seem like intractable problems," Rose says. "His knowledge is vast, not only of the University System of Maryland's [USM] procurement process, but he also has enormous institutional knowledge and knows the 'lay of the land.' "
Rose says Evans has had a hand in every major construction or high-dollar project at UMB and other regional USM campuses that moved forward this year, and that his advocacy at the Board of Public Works has helped gain the necessary state approval.
In addition, Rose says, Evans helps to keep UMB's research engine humming.
"Joe's effective application of his knowledge and experience helps research progress by allowing principal investigators to procure their required equipment and supplies," Rose says. "Joe is a fixer. Oftentimes, procurements only happen because of his knowledge and dedication to making things happen."
Honorable mention: Asaf Keller, PhD, School of Medicine.