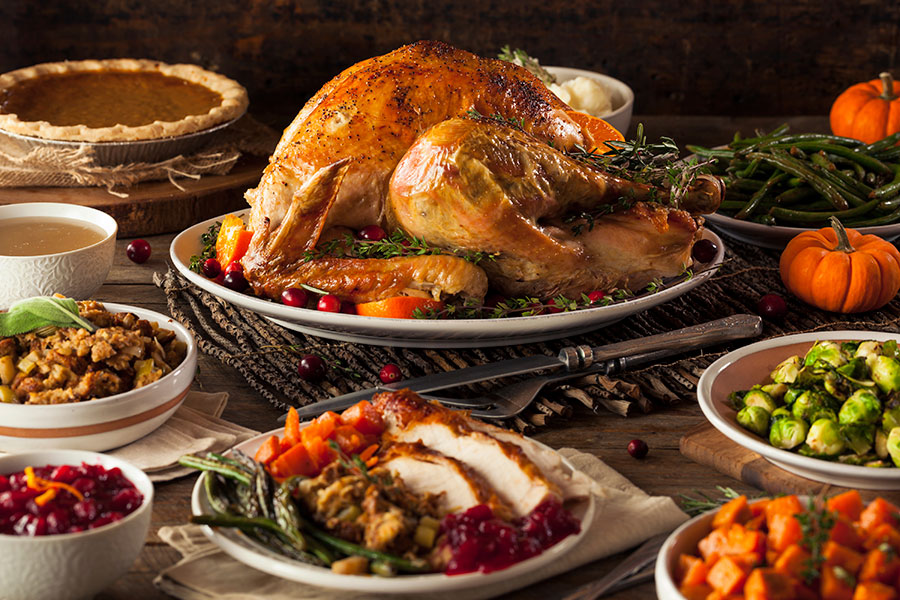 For the past 30 years, Project Feast has provided an annual Thanksgiving dinner to Baltimore's underprivileged communities, while also providing clothing, toiletries, food donations, and live entertainment to spread the Thanksgiving cheer.
Because of the COVID-19 pandemic, the Project Feast team has decided that the event will not be held this year. We feel it is in our community's best interest to consider public safety first. Project Feast, a volunteer project held by University of Maryland School of Medicine (UMSOM) students in conjunction with students and faculty from around the University, looks forward to providing a safe space to give back to the community with an even bigger and better event next year.
Due to the "word-of-mouth" nature of Project Feast in the community, we're hoping to collaborate with nearby food pantries, churches, and/or charity organizations to redirect guests to other resources on Thanksgiving Day. If interested in finding out more about this, please contact the Project Feast team via e-mail at projectfeastumb@gmail.com.
To contribute to other UMB Thanksgiving community efforts for the holidays this year, you can also refer to the UMB CURE's Thanksgiving Food Drive and/or the UMB Staff Senate Community Outreach Fund Thanksgiving Drive.
You can also still support Project Feast's longstanding tradition by clicking this link to donate for next year's anticipated event:
$80 for a winter outfit — coat, hat, scarf, and gloves
$70 for winter boots
$60 for a winter coat
$40 for a full Thanksgiving meal — turkey, dressing, mashed potatoes, green beans, a roll, and a pie
$25 for a Thanksgiving turkey
$12 for a pie
Whatever amount you choose to donate, your gifts are deeply appreciated!