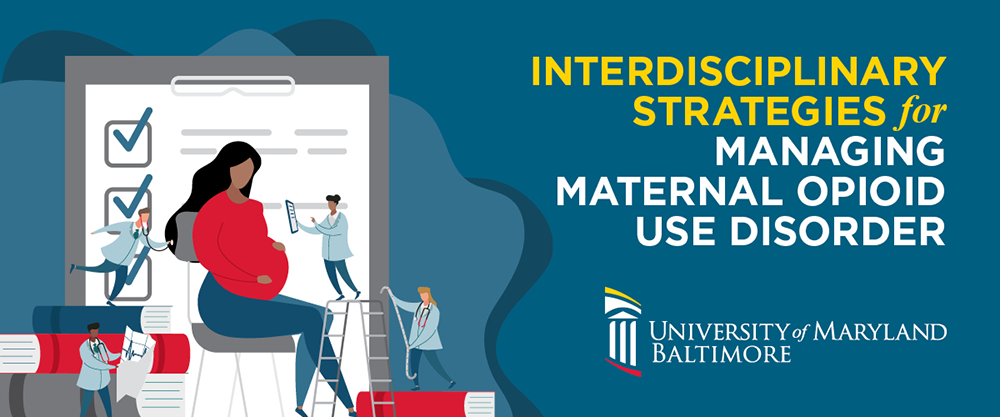 Treating maternal opioid use disorder (MOUD) in pregnant women requires integration of provider, patient, and health system needs and fostering collaboration among intersecting disciplines for comprehensive management of pregnant and parenting women, often beyond the skill set of any one health care provider.

This one-day workshop is hosted by an interdisciplinary team from the University of Maryland schools of pharmacy, medicine, nursing, social work, and law.
Tuesday, Oct. 1, 2019
8 a.m. to 3:30 p.m.
University of Maryland Medical Center Shock Trauma Auditorium, Room T1R18

The workshop will teach integrative and interdisciplinary approaches for the evidence-based care of pregnant and parenting women with MOUD. Participants will learn through interactive teaching strategies, case studies, spotlight presentations, and patient stories.

Registration is offered at no cost thanks to funding from the University of Maryland, Baltimore's Center for Interprofessional Education.

Breakfast and lunch will be provided.