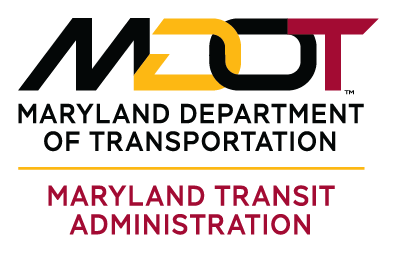 Permanent UMB faculty and staff can now ride free on transportation operated by the Maryland Transit Administration (MTA). This includes the Light Rail, the Baltimore Metro Subway, local bus service, and the Baltimore regional commuter bus service lines (120, 150, 210, 215, 310, 320, 410, 411, and 420).
Eligible employees must have a UMB One Card to receive a sticker and must present their UMB OneCard with the affixed MTA sticker to board at no charge.
Drop by the Office of Parking and Transportation Services, located in the second level of the Pearl Street Garage, on a Monday or Thursday between the hours of 8 a.m. and 10 a.m. or 2 p.m. and 4 p.m. to receive a sticker. Stickers will not be provided outside of these hours.
Eligibility and more information is available here.
Please email parkingcashier@umaryland.edu with any further questions.