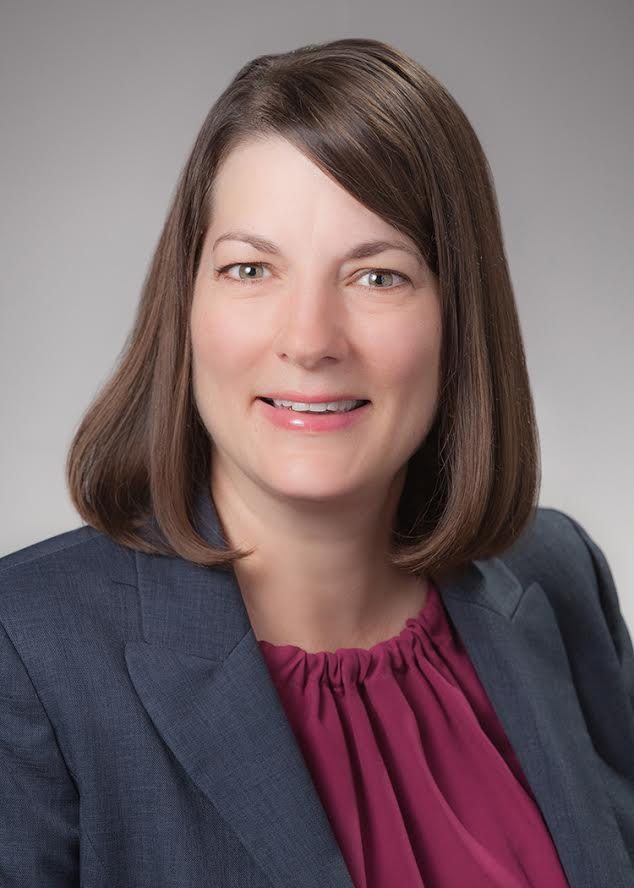 Agnes Ann Feemster, PharmD, BCPS, associate professor in the Department of Pharmacy Practice and Science (PPS) and assistant dean for experiential learning at the University of Maryland School of Pharmacy and the medication safety officer for oncology with the Johns Hopkins Hospital, received the W. Arthur Purdum Award from the Maryland Society of Health-System Pharmacy in September.
The Purdum Award – MSHP's highest honor – is presented annually to an individual whose accomplishments, achievements, or performance relate to Maryland health-system pharmacy.
"Dr. Feemster receiving the Purdum Award is a tribute to her work in experiential learning and medication safety," said Jill A. Morgan, PharmD, BCPS, BCPPS, professor and chair of PPS. "She has done an excellent job revamping experiential learning in the School during her five years as assistant dean. Her work in medication safety at multiple institutions and with organizations such as MSHP and the National Institute for Occupational Safety and Health have led to safer care for patients in Maryland and beyond. I am very happy she was awarded this recognition."
Feemster received her Doctor of Pharmacy degree from the University of South Carolina and her Bachelor of Science in Pharmacy from the Medical University of South Carolina. She completed a pharmacy practice residency at the Medical College of Georgia in Augusta and is a board-certified pharmacotherapy specialist. Feemster served as interim director of pharmacy and assistant director of clinical pharmacy, investigational drug, and central production services at the University of Maryland Medical Center prior to joining the School of Pharmacy in 2014 as an assistant professor.
In her role as assistant dean for experiential learning, Feemster has made a significant impact including creation of seven new Advanced Practice Pharmacy Experience (APPE) electives and new Introductory Pharmacy Practice Experiences, development of international student exchange programs, implementation of online preceptor development trainings, development of a preceptor report card, transition to an electronic preceptor approval process, and expansion of the APPE clinical track programs to include Walgreens, Children's National Hospital in Washington, D.C., and Kaiser.
Feemster's research interests include pharmacy practice management and leadership, medication safety, education methods and outcomes, pharmacy informatics, global health, and interprofessional education.
"I am honored to join many of my current and former colleagues in receiving the Purdum Award," Feemster said. "I am fortunate to work with amazing professionals from all over the state who have been instrumental in shaping my pharmacy career."