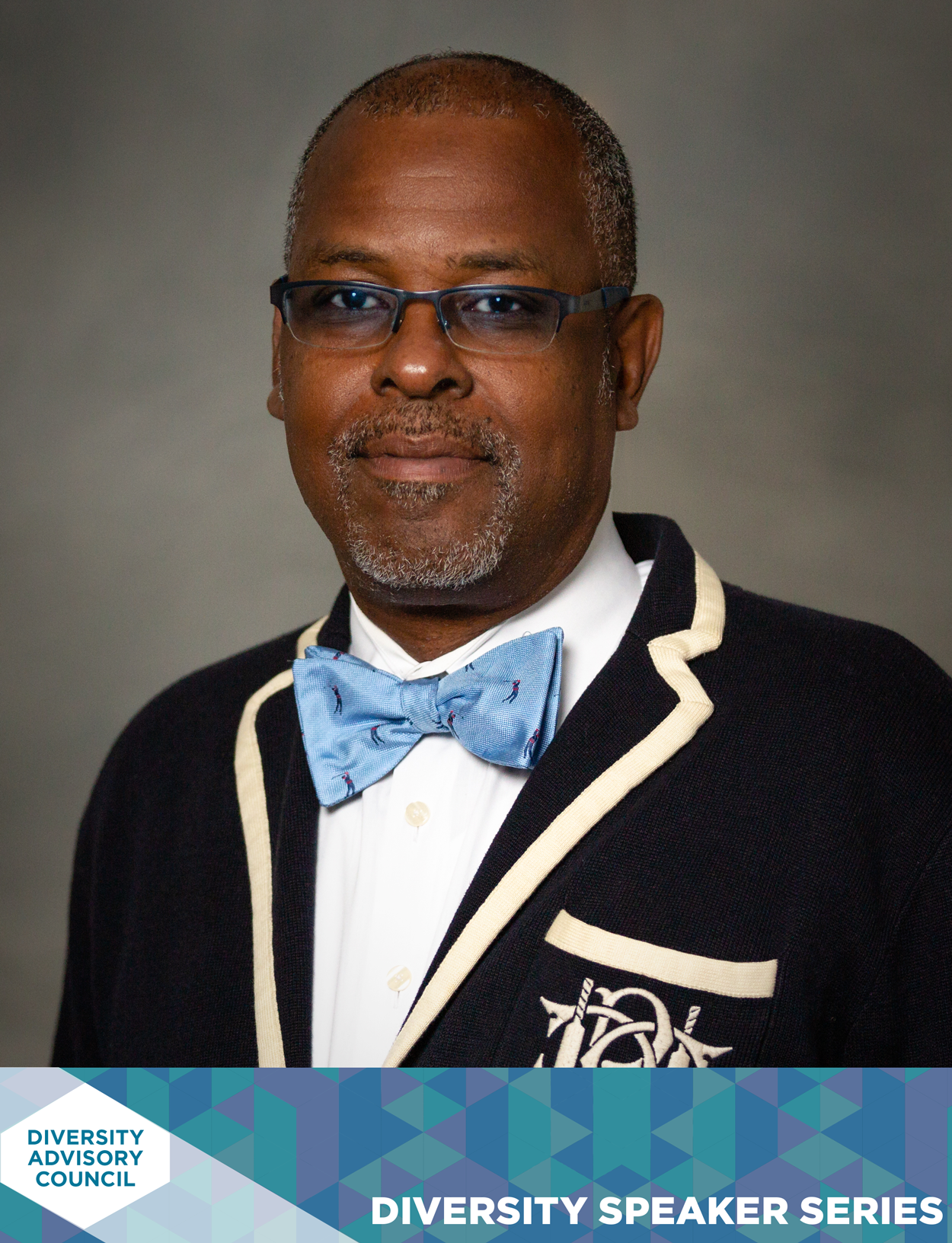 Wednesday, Nov. 6
8:30 a.m.
School of Dentistry, Room G-205
Join us for the 2019 installment of UMB's Diversity Speaker Series, sponsored by the Diversity Advisory Council. This year's speaker is Steven K. Ragsdale, MSL '17, consultant and former hospital administrator. His talk is titled "350 Years of Race, Class, and Social Systems: The Baltimore, Md., Story."
About Steven K. Ragsdale, MSL '17
Carey School of Law alumnus Steven K. Ragsdale is a consultant and former hospital administrator with more than 25 years leading hospital operations and health care innovation. He has directed efforts in developing innovative models that improved clinical patient pathways while mitigating for adverse patient safety and quality of care issues and health care disparities at Johns Hopkins Medicine and LifeBridge Health. His strategic efforts have led to measurable cost-saving improvements for health care practitioners and health systems across the United States.
On a national level, Ragsdale piloted a patient safety program in New York, Alabama, California, and West Virginia to determine the benefit to the federal employee health benefit program, affecting more than a half million government employees. During that time, Ragsdale shifted his interest to investigating how the historic social culture of the medical community impacts individual and systemic behaviors in education, research, and care.
Ragsdale received Lean Six Sigma for Healthcare training at the Johns Hopkins Armstrong Institute for Patient Safety and Quality, learning to identify defects in health care. In 2008, he received training in systems theory and design at the Ackoff Center for Advancement of Systems Approaches at the University of Pennsylvania School of Organizational Dynamics. Ragsdale combined his understanding of history and systems dynamics to become a recognized leader on understanding how system behaviors formalize over time to disaffect various populations across the medical industry and beyond.
Today, Ragsdale provides expertise on standards of diversity, equity, and inclusion across health care and education. As a lecturer, he provides guidance to professionals seeking to understand the value of socio-ecological modeling in developing culturally competent systems. In graduate education crossing medicine, public health, nursing, education, engineering, social work, and the law, Ragsdale provides guidance on the intersection of social history, social determining factors, U.S. policy, and the professional cultures that inhibit optimal outcomes.
Ragsdale has helped expand research, policy, and community efforts that help broaden health care services to under-represented and vulnerable populations since 1997. In 2011, he served on the Maryland Health Quality and Cost Council's Health Disparities Workgroup that developed legislation helping to expand the focus on health disparities while reducing barriers to equitable care. Currently, he serves on a Maryland legislative workgroup focused on creating a Health in All Policy framework that can preemptively mitigate disparate health outcomes.
Ragsdale has a bachelor's in history with a focus on race and culture in Latin America from Towson University and a Master of Science in Law from the University of Maryland Francis King Carey School of Law.
He has studied and engaged research on the history of medicine and public health at the Johns Hopkins Bloomberg School of Public Health. He is on the board of directors of the Baltimore City Historical Society, serving as chair of the Local Education Subcommittee. He's also on the board of Blue Water Baltimore, where he is a member of the Justice, Equity, Diversity and Inclusion Subcommittee. A Baltimore native, Ragsdale continues to enjoy living in Maryland.