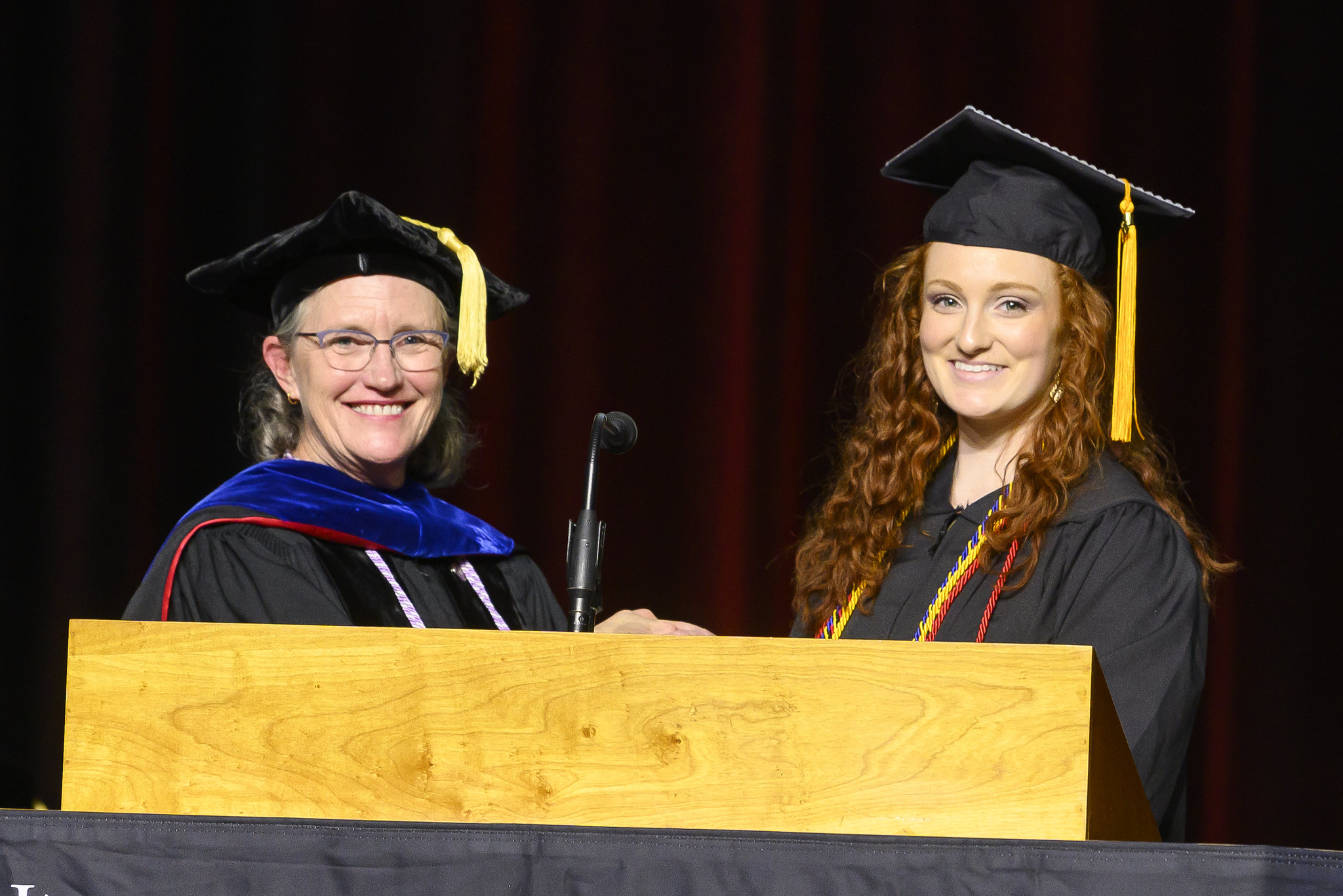 Challenged by Dean Jane Kirschling with a personal match of up to $2,000, the School of Nursing's Class of 2019 rose to the challenge and raised $2,065 for the school's general scholarship fund.
The presentation of these funds (pictured) from 45 donors was made to the dean by Lauren Daly, a May 2019 BSN graduate and outgoing president of the UMSON Nursing Student Government Association.
Congratulations to our graduates and thank you to those who donated!