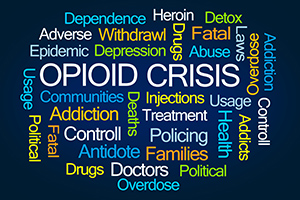 According to the Center for Disease Control (CDC), opioid overdose is the cause of death for approximately 130 Americans daily.
As a leader in public health, the University of Maryland, Baltimore (UMB) is committed to offering comprehensive programming and response strategies to address this national, state, and local crisis of heroin and opioid addiction.
In honor of September being National Recovery Month, the Office of Academic Affairs – Campus Life Services, in conjunction with the Maryland Higher Education Commission will be hosting an opioid overdose prevention and reversal training for all UMB students, faculty, and staff.
Free lunch and naloxone kits will be provided. Space is limited.