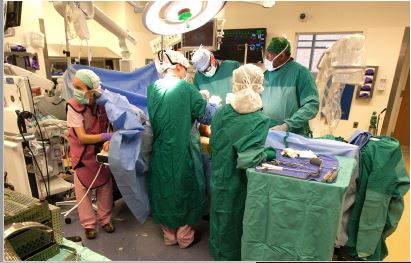 The R Adams Cowley Shock Trauma Center, University of Maryland Medical Center, and the University of Maryland School of Medicine present "A Standardized National Curriculum in the Basic Principles of Critical Care: Fundamental Critical Care Support Provider and Instructor Courses."


Wednesday, Sept. 4, 7 a.m.-5 p.m.
Thursday, Sept. 5, 7:30 a.m.-5 p.m.
University of Maryland Critical Care and Trauma Education Center
The Fundamental Critical Care Support (FCCS-OB): Obstetrics Course is designed for intensivists and nonintensivists who may provide maternal/fetal critical care and for clinicians in obstetrics seeking additional education in critical care.
The FCCS-OB Course offers an approach to initial management of the critically ill obstetrics patient for providers not formally trained in critical care. Participants will learn useful information about the extended care of critically ill obstetrics patients, especially care related to mechanical ventilation, monitoring, organ hypoperfusion and neurological support. Providers will receive guidance for acute problems encountered in the ICU and for sudden obstetrics patient deterioration.
The FCCS-OB Course content is an ideal curriculum for any practitioner who may need to acutely manage a critically ill patient.
Course cost is $520.