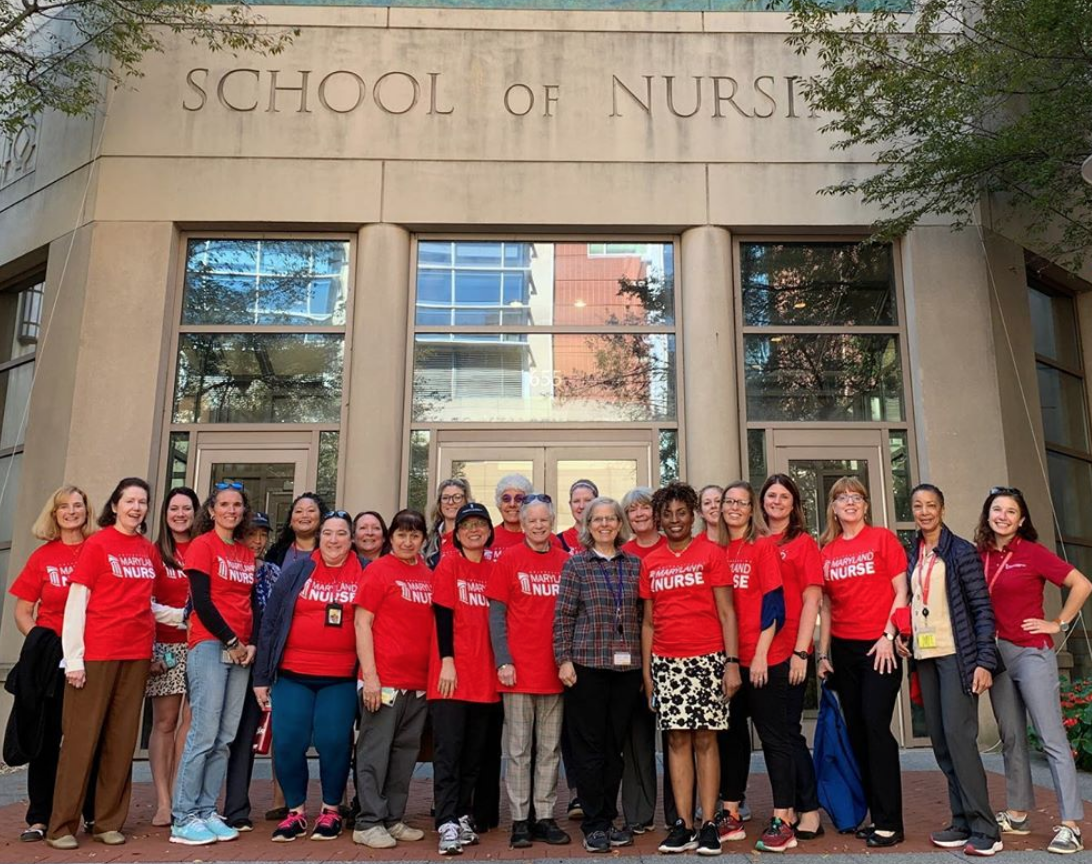 Let's all show our UMSON spirit on Friday, Sept. 4!
Whether it's a T-shirt, hat, or coffee mug, we encourage you to sport or use your School of Nursing swag during virtual classes and meetings today. If you don't have anything with the UMSON logo on it, wear the color red!
Post a spirit day selfie using #UMSON (or email it to nrscommunications@umaryland.edu) for a chance to be re-shared.