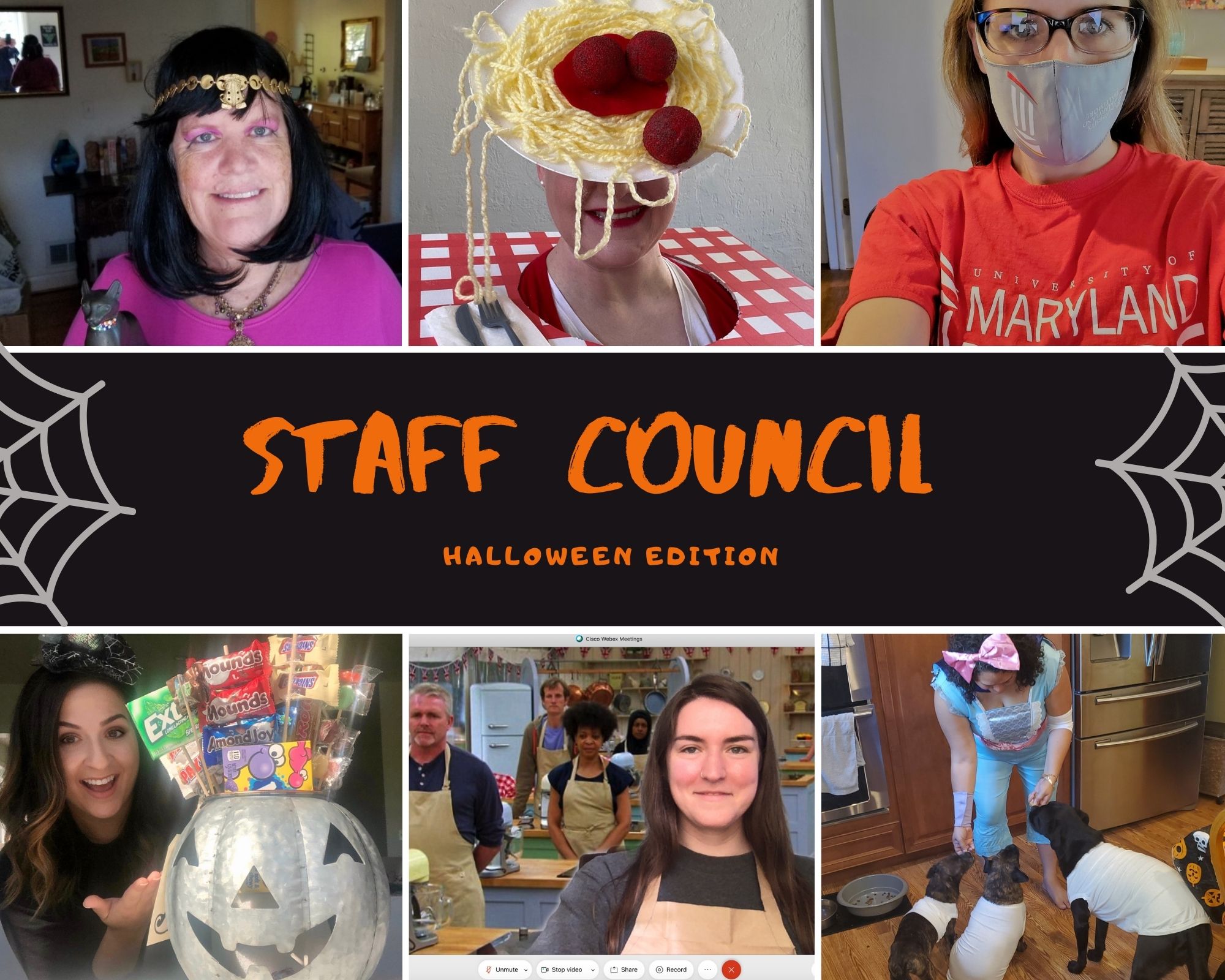 During our Staff Council Meeting on Thursday, Oct. 15 we had a great Halloween celebration. For staff members that participated in dressing up there were some prizes in store for them! Congratulations to our winners for the following categories:
The Most Spooky – Alison Cohen (Candy Witch)
The Most Realistic – Sarah Hokenmaier (Maryland Nurse)
The Most Creative Use of Technology – Cailin Yasunga (Contest of the Greatest Brtish Baking Show)
The Best Last Minute – Terrance Bradshaw (Fire Chief) and Terria McClain (Cat)
The Most Halloween Spirit – Julie Pratt (Spaghetti & Meatballs)
Thank you for your attendance and festive participation. The next Staff Council meeting will be Thursday, Nov. 19 from 10 - 11 a.m. All staff is welcome.