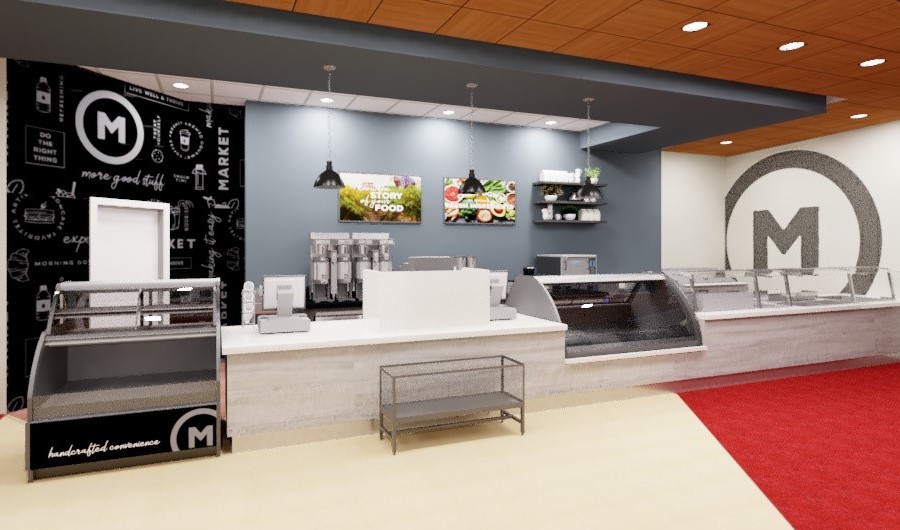 CulinArt will officially reopen the first-floor Starbucks and Market at UMB at the SMC Campus Center on Wednesday, Sept. 16. Students and staff who are on campus looking for breakfast, lunch, or a quick snack can stop by from 8:30 a.m.-10:45 a.m. and 11:30 a.m.-3 p.m. (closed for cleaning from 10:45 a.m.-11:30 a.m.) Monday through Friday.
A robust selection of the Starbucks menu is provided along with prepackaged single-service breakfast sandwiches, fresh fruit cups, yogurt cups, yogurt parfaits, prepackaged sandwiches, salads, chips, cookies, and other snacks. A cashier and a self-checkout kiosk are provided to expedite service.
Faces coverings are required, and floor markings denote physical distancing for queuing. Food can only be consumed in designated areas within the Campus Center.
CulinArt can provide catering to any school or unit if there is a need. Buffet menus are not available due to COVID-19 protocols. If interested in catering, contact CulinArt at 410-706-0484 or catering@umaryland.edu.