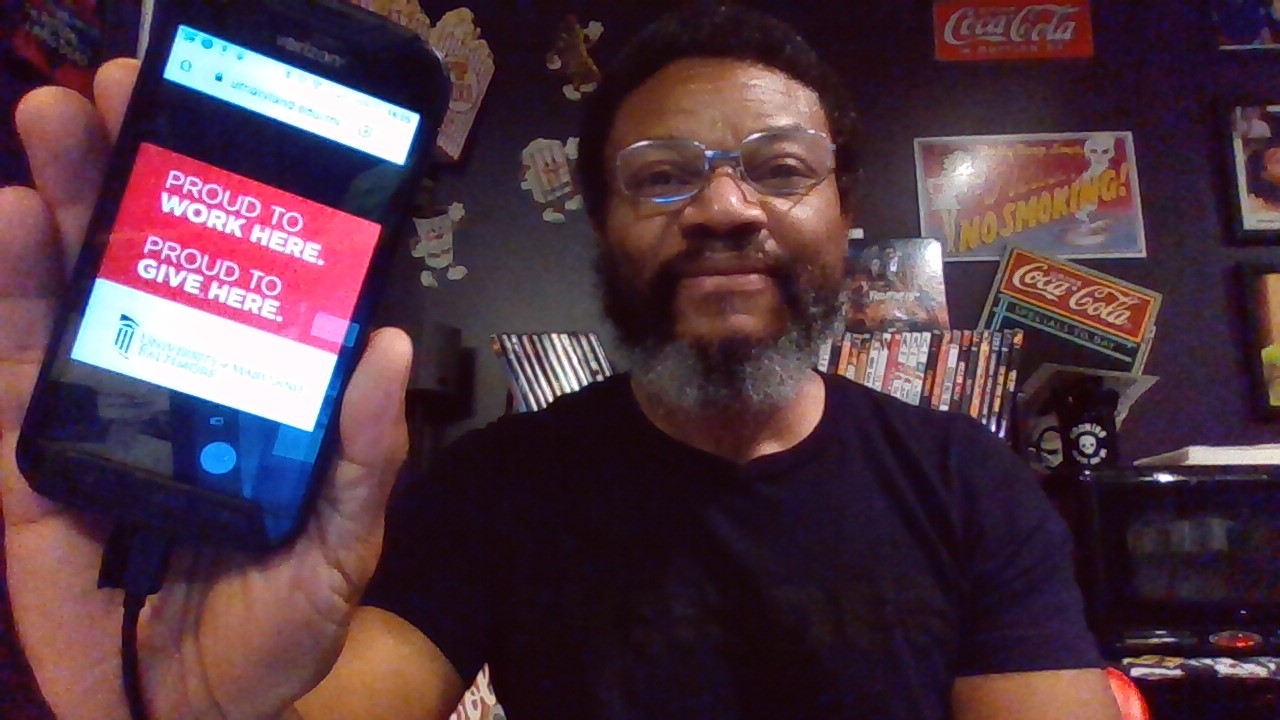 Thank you Alfred Guy, School of Social Work, and Shenq Huey Wong, School of Medicine, for sharing your #ProudtoWorkHere selfies and photos.
There are only two weeks before we select our three December #ProudtoWorkHere prize winners! December's prize is a UMB-branded sweatshirt blanket — perfect for those cold Maryland months.
Submitting your #ProudtoWorkHere photo or selfie is simple:
1. Print or open the Proud to Work Here, Proud to Give Here sign.
2. Submit your selfie or photo using this form.
Winners will be seleted at random by the Office of Philanthropy on Dec. 15, 2020, and announced on UMB's Facebook and LinkedIn pages.
For Proud to Work Here Proud to Give Here campaign FAQs and ways to make your annual gift, visit www.umaryland.edu/philanthropy/proud.