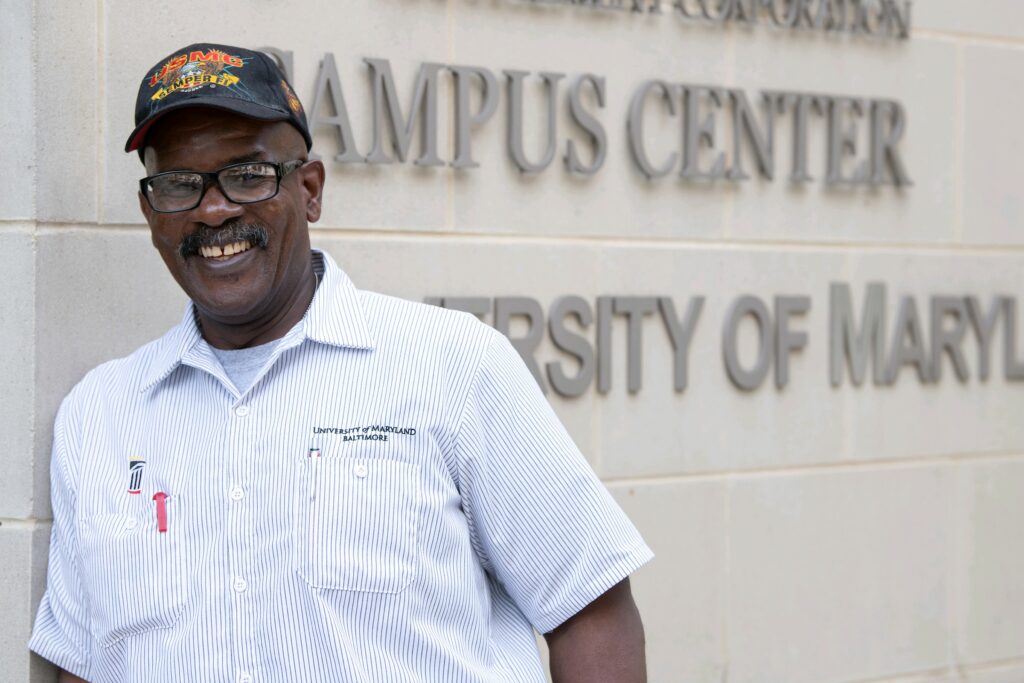 Willard Moore, a UMB employee with Environmental Services, has not only been named Employee of the Month for the Department of Environmental Services this October, but he has also been nominated to the Academy of Cleaning Excellence as a National Rock Star Custodian for 2019.
Co-workers describe Moore as a "dedicated member" of the EVS department and a true team player. He regularly makes himself available to help with "any and everything" in the SMC Campus Center for students and staff.
For the Rock Star national nomination, he is one of 12 finalists nationwide. Moore qualified by meeting nine personality traits in the Rock Star series:
Communication
Utilize resources
Service to others
Take ownership
Optimistic
Determined
Integrity
Analyze
Nurture
Moore needs our votes to win! All UMB faculty, staff, and students are encouraged to participate at academyofcleaning.com/vote-for-your-rock-star-2019
Multiple votes may be submitted each day during the open voting period, which runs through midnight on Dec. 15. The Rock Star award will be announced in January 2020.
(UMB wishes to thank Moore and all of his colleagues within Environmental Services for the hard work they do every day at the University!)