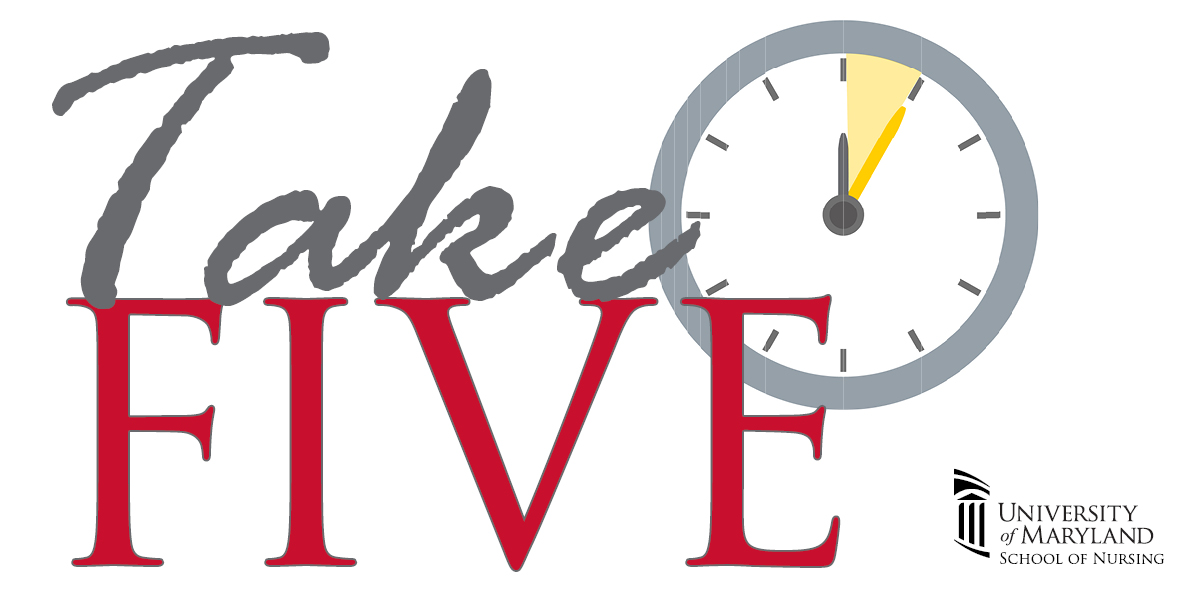 UMSON is proud to launch the Take Five initiative to support health and wellness during episodic telework.
In an effort to give colleagues an opportunity to step away from their computers, stretch, rest their eyes, grab a drink or snack, use the restroom, etc., all meetings will start at the 5- or 35-minute mark.
Thank you for your ongoing flexibility and your support of our community's wellness.
Did you know?
Computer vision syndrome, also referred to as digital eye strain, describes a group of eye- and vision-related problems that result from prolonged computer, tablet, e-reader, and cell phone use. Learn more.