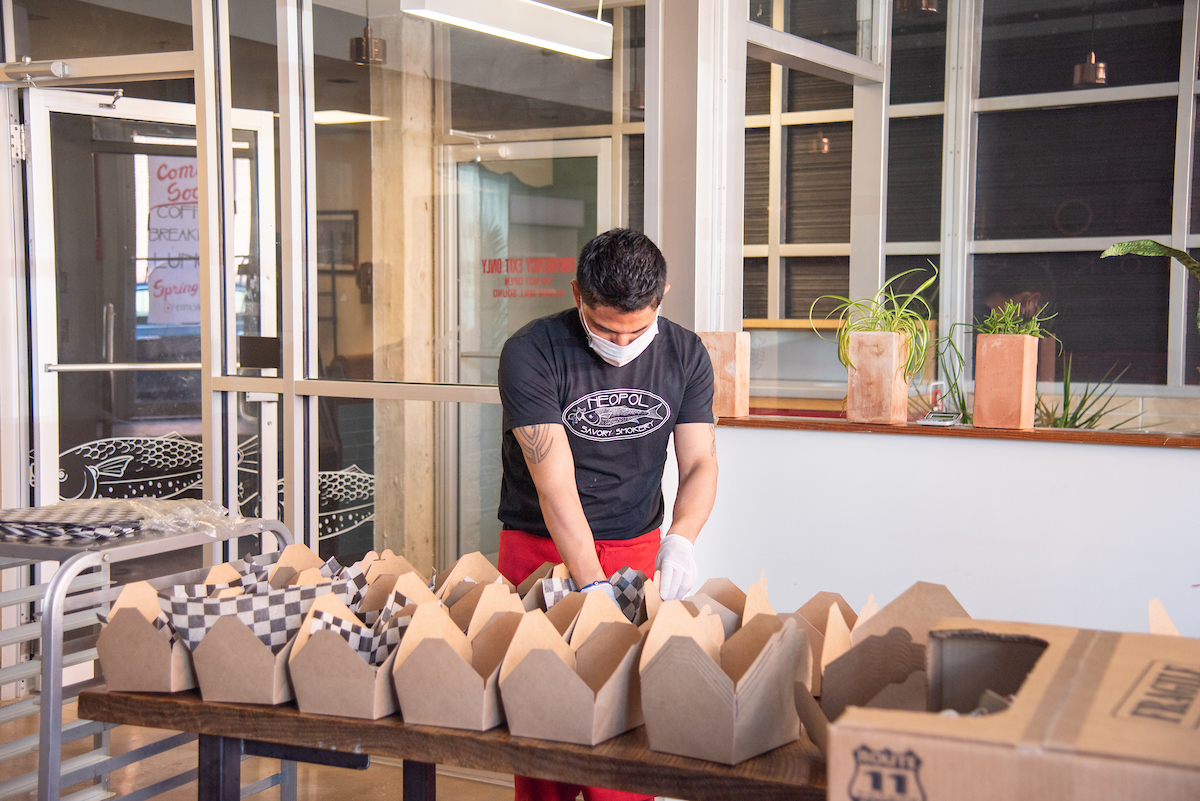 THANK YOU, FOOD FOR OUR FRONT LINES SUPPORTERS
Your generous gift to the Food for Our Front Lines initiative helped support our dedicated University of Maryland, Baltimore (UMB) co-workers and colleagues working on campus during the height of the pandemic by providing nutritious lunches and helped small businesses in West Baltimore stay afloat during the quarantine.
"I would like to personally thank the individuals who so kindly donated to the Food for Our Front Lines initiative. Whenever I announced to my crew that we were getting lunch on a particular day, they were truly delighted, which was expressed with smiles of joy and comments of gratitude. I thank you on behalf of the UMB staff that reaped the benefits of your kindness. May God bless you all." — CHAD GOINGS, HVAC TRADES MANAGER, UMB
Read more! Steady Diet of Donations Makes Meal Program a Hit
The program, which ran from April 1 through June 22, delivered 4,791 lunches to UMB's front-line workers thanks to 477 donations from the University community. In addition, the effort gave $60,300 worth of business to restaurants in West Baltimore.