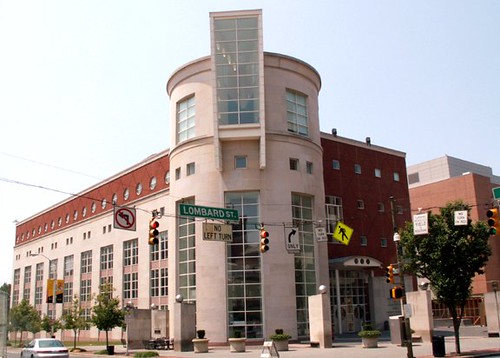 Effective Sept. 15, 2020, the Grid (Graduate Research Innovation District) will relocate to UMB's Health Sciences and Human Services Library (HS/HSL).
The Grid's new location in HS/HSL will provide a central convening destination for students, faculty, staff, and the community. Workshops and services will remain virtual for the fall semester, but when it's safe to return to campus, the Grid will be back to hosting these events in-person. Until then, you can find a preview of our virtual programs for the fall here.
Why the move? Teamwork makes the dream work! The Grid's workshops and programs for aspiring student entrepreneurs complement HS/HSL's Innovation Space and the plans for the Center for Data and Bioinformation Services (CDABS).
In addition, this now three-way partnership among the Graduate School, UM Ventures, and HS/HSL will provide students, faculty, staff, and community members with a one-stop shop for anything related to entrepreneurial and innovation education.