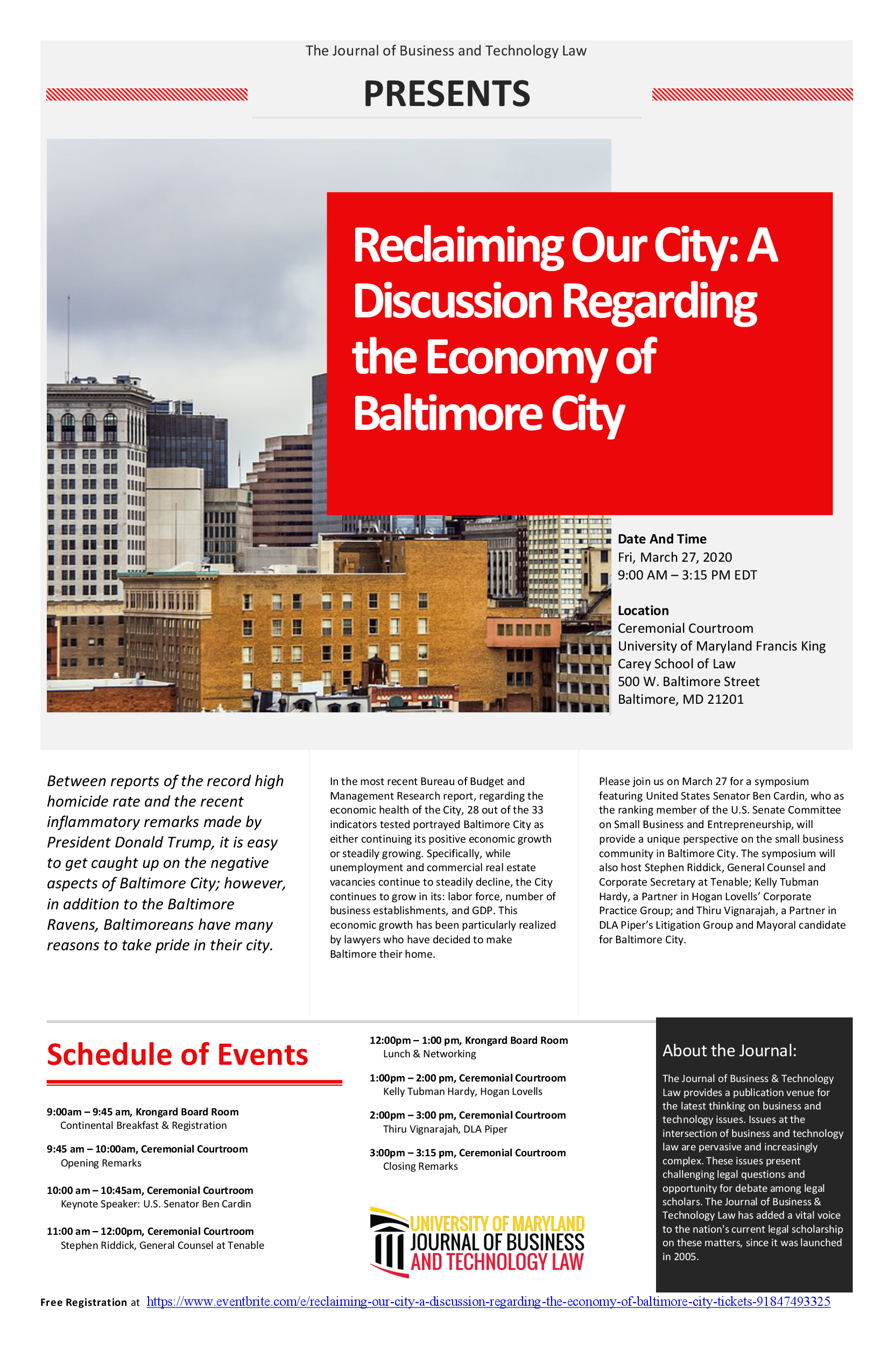 Between reports of the record high homicide rate and the recent inflammatory remarks made by President Donald Trump, it is easy to get caught up on the negative aspects of Baltimore City; however, in addition to the Baltimore Ravens, Baltimoreans have many reasons to take pride in their city.
In the most recent Bureau of Budget and Management Research report, regarding the economic health of the City, 28 out of the 33 indicators tested portrayed Baltimore City as either continuing its positive economic growth or steadily growing. Specifically, while unemployment and commercial real estate vacancies continue to steadily decline, the City continues to grow in its: labor force, number of business establishments, and GDP. This economic growth has been particularly realized by lawyers who have decided to make Baltimore their home.
Please join us on March 27 for a symposium featuring United States Senator Ben Cardin, who as the ranking member of the U.S. Senate Committee on Small Business and Entrepreneurship, will provide a unique perspective on the small business community in Baltimore City. The symposium will also host Stephen Riddick, General Counsel and Corporate Secretary at Tenable; Kelly Tubman Hardy, a Partner in Hogan Lovells' Corporate Practice Group; and Thiru Vignarajah, a Partner in DLA Piper's Litigation Group and Mayoral candidate for Baltimore City.