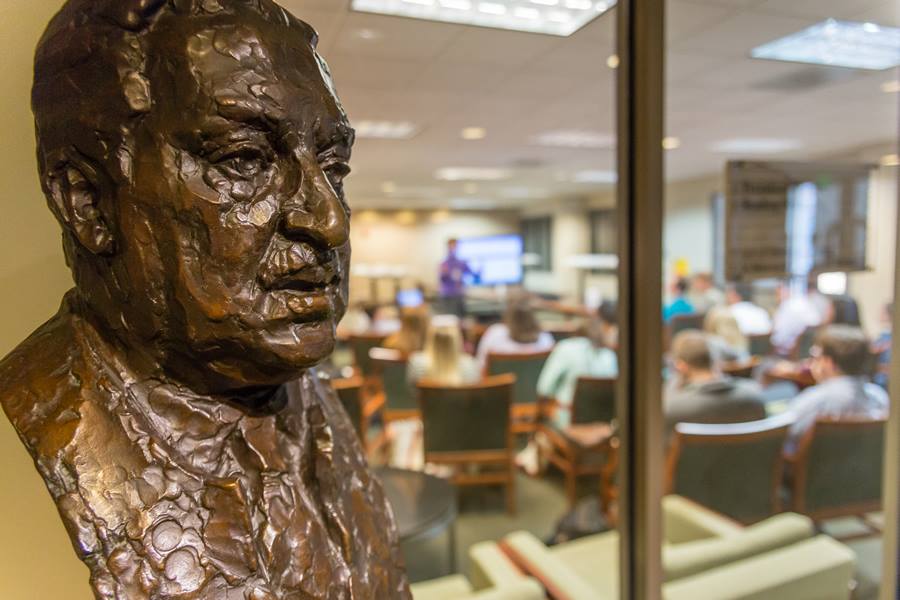 The Thurgood Marshall Law Library welcomes incoming students and welcomes back returning students for the fall 2020 semester at Maryland Carey Law.
Although the library building is closed for now, library services and resources are available remotely.
Accessing library resources remotely: Law students may access many of the Law Library's resources remotely, including databases, online journals, and research guides. To access our subscription online resources, you may be prompted to enter your UMID and password. The Law Library's off-campus access guide can help you troubleshoot remote access issues.
Virtual reference help: The library professional staff is available online to answer your library-related questions and for personalized research consultations. If there are resources and services for which you need more information or would like to give your feedback, please don't hesitate to contact us.
Research guides & FAQs: You can also check to see if your question is addressed in our FAQs or our online research guides.
Blackboard support: For help using Blackboard, visit our Remote Teaching & Learning Resources Guide or email our Instructional Technology Support Team at blackboard@law.umaryland.edu.
Thank you for your understanding of our efforts to comply with University of Maryland, Baltimore COVID-19 Recovery policies as we do our part to help slow the pandemic. We're all in this together facing unique challenges of a rapidly changing pandemic environment. For updates on our virtual and extended library services and resources, please see our Guide to COVID-19 and Law Library Services and Resources on the Law Library's homepage.